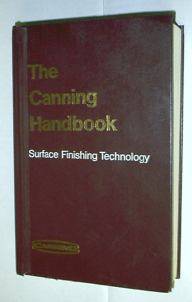 23rd edition available for review and on-site research at the Joseph Mazia Memorial Research Library housed at finishing.com in Brick, New Jersey.
A Review by Ted Mooney:
23rd edition, 1982, hardcover, 1024 pages.
This handbook, originally dating back to 1901, is vaguely reminiscent of the age of British colonialism. It seems to try to cover, step by step, everything one would need to know to build and operate an electroplating factory.
Although it is somewhat marred by the fact that it is based on Canning processing solutions, many of which are probably no longer available (Canning was absorbed by
, but it is not known to the reviewer which if any Canning processes and tradenames are still in use).
Still the unique approach taken by this volume, the helpful illustrations, and the fact that it includes chapters that are found in no other plating book, render it invaluable. Few other books offer lists of causes and effects of plating defects as clearly.