The finishing.com Hotline -- Serious Education ... plus the most fun you can have in metal finishing
Hot Dipped Galvanized Coatings: G140 vs. G90 vs. G60
An ongoing discussion from 2000 through 2014 . . .
(2000)
Q. I am looking for info regarding zinc galvanizing. I need to know what the terms G-90 and G-140 mean regarding galvanizing. Also, if anyone has relevant experience comparing these two terms to plated alkaline zinc with yellow chromate it would help me tremendously.
John R. Hill
- Sparta, Michigan
---
(2000)
A. G-90 and G-140 are coating designations for Galvanized Steel. For example, G-90 designates a zinc coating of .90 oz/square foot, while G-140 designates a zinc coating of 1.40 oz/square foot. These coating weights are a total for both sides of the strip. The complete list of coating designations can be found in ASTM A525 [link by ed. to spec at TechStreet] "Specification for General Requirements for Steel Sheet, Zinc Coated (galvanized) by the Hot Dip Process". I don't know how these compare to the other type of zinc plating you mentioned.
Patrick Patton
- Westlake, Ohio
---
A. Hi John. Hot-dip galvanized zinc coatings are usually substantially heavier than electroplated zinc coatings. The G90 for example, at .90 oz/square foot for both sides would be .45 oz/square foot on each side. Rather than go through a calculation based on density, etc., you can take the short cut of looking at the "Electrochemical Equivalents" chart in the Metal Finishing Guidebook to learn that zinc weighs .59 oz/square foot at a thickness of .001", so a G90 coating is equivalent to an electroplated coating of .45/.59 X .001 = .00076. That is an awfully thick zinc electroplating -- most "commercial" zinc electroplating is more like .0002" thick.
Regards,
Ted Mooney, P.E. RET
finishing.com
Pine Beach, New Jersey
---
---
(2001)
Q. What is the most common hot dipped galvanized used? Is it G90 or G60? Please let me know.
Thank you!
CÈsar Marciales
- El Segundo, California
---
(2001)
A. The G60 is the most common galvanized metal and determines the amount of galvanize on the metal. The G90 would be more galvanized coating than say G60. If it is for outdoor use or in a high moisture environment I would always specify G90, just because it seems to make a difference over time.
I hope this helps,
Steve Sarten
steel company - Lenoir City, Tennessee
---
November 18, 2010
A. In an outdoor area G90 will last longer; it's like painting a car: the more coats the longer the steel will be protected ... but in this case it's more zinc applied to the steel.
G90 100-150 yrs.
G60 50-100
G30 <50


DANNY TIDWELL
METAL WORKS -
GAINESVILLE, FLORIDA
---
July 2014

Thanks, Danny, we appreciate the input. But your numbers sound more than extremely optimistic to me. What is their derivation? Thanks.
Regards,
Ted Mooney, P.E. RET
finishing.com
Pine Beach, New Jersey
---
---
(2003)
-- this entry appended to this thread by editor in lieu of spawning a duplicative thread
Q. Evaluation of G60 vs G90 galvanizing with respect to cold formed metal framing (studs in exterior wall construction) and interior metal stud or other architectural components. Also for use in sheet metal work directly exposed to the elements. Any guideline as to when to spec one over the other? Industry standard and any significant difference in cost?
Thank you.
Dale Hurttgam
architect/engineer - Southfield, Michigan
---
July 2014
A. Hi Dale. We appended your question to a thread where Steve S. suggests at least G90 for outdoor use. G90 has 50% more zinc, so it costs more of course, but the cost difference also depends on the steel sheet thickness.
Regards,
Ted Mooney, P.E. RET
finishing.com
Pine Beach, New Jersey
---
---
Need HOT-DIPPED G30, G60 and G90
(2004)
RFQ: I want to know where hot dipped G30, G60 and G90 could be provided? Thanks.
Qiao vendy
- wuxi, jiangsu, China
---
---
---
---
Is JIS SGCC Z08 equivalent to ASTM SGCC G30
(2006)
Q. Dear Peers,

My name is Roger Ho come from a metal stamping factory, recently we got a big problem. In our factory is according to the JIS standard to purchase the raw material, but one of our customer request us purchase the raw material according to the ASTM standard. Could you please advise me if JIS standard SGCC Z08 is equal to ASTM standard SGCC G30? If not, please advise me the right standard.

Thanks & Regards,
Roger-Ho
metal stamping - Hong Kong, China
---
(2006)
A. I'm sorry you experienced this problem. It can be difficult to compare JIS to ASTM standards. The problems are lack of printed standards, language and conversion tables.

I highly recommend you secure copies of each respective standard and compare them. ASTM standards may be purchased on line, for a small fee. IMO, JIS standards are more difficult to get a copy of.

When you don't have a copy of a specific standard, please inquire of your customer and/or your vendor. They can be very helpful. Lean on your quality standards, merely explain you need a copy of the specification, in order to perform "contract review". Your quality process should compare the specifications of your "sales order" to that of your "purchase order", to insure you meet your customer's requirements.

I suspect SGCC Z08 is a Hot Dip Regular Spangle Galvanize.
You will also need to determine if any surface treatment is required, such as chromate treatment and/or oil.

I don't remember ASTM having as SGCC specification. However G30 would refer to the coating weight. Please get copies of the respective standards and compare all the product variables to determine if Z08 is comparable to G30 and both specifications are Hot Dipped Galvanize.

>From my experience a G30 coating is a extremely light coating for a hot dip process. At least in the USA, it's difficult for any hot dip process to produce a G30 coating.

Some vendors would sell you a G60, in place of a G30. You would have more zinc coating than is necessary. However, JIS standards may specify a min and max coating weight. So a sheet with a heavy coating weight may met an ASTM std., but not a JIS standard.

A heavy coating or even a non uniform coating would make any welding more difficult. A welding process "set up" for a G30 coating weight may produce inadequate welds if a vendor furnishes a heavier coated strip.

Most continuous hot dip lines produce G60 and G90 coatings on a cold rolled substrate. A G60 coating refers to a total of 60 grams per square foot. Approximately 30 per side. Some JIS specifications may call for a hot rolled substrate. Some steel mills REFUSE to use any hot rolled substrate.

You must also understand that JIS is a general industry standard. All Japanese auto manufacturers have more detailed specifications based on the general standard.

Toyota has their own engineering standard. Honda relies on their Honda Engineering std. (HES). As does Nissan and Fuji Heavy Industries.

The ASTM standards are also general industry standards. Every ISO certified, steel vendor that sells to an ASTM specification should be able to give you a copy of the specification cited on the purchase order.

Unfortunately I don't have copies of the specifications you cited, but recommend you focus on the process (hot dip vs electro.,) coating weight, and surface treatment. required.

Good luck.
Terry Magyar
ex - Berwick Steel - Columbus, Ohio
---
---
February 23, 2009
-- this entry appended to this thread by editor in lieu of spawning a duplicative thread
Q. WHAT DOES IT MEANS G90 GALVANIZED STEEL FINISH, IT REFERS TO G90 IS THE THICKNESS? OR THE PROCESS? WERE CAN I HAVE MORE INFORMATION ABOUT THIS MATTER, IT IS ELECTROLYTIC OR HOT GALVANIZED.
VICTOR MEDINA
MANUFACTURES OF FLOOR BOXES - MEXICO,
---
A. Hi Walter. We appended your question to a thread which answers it. G90 is an ASTM thickness (actually a weight) designation for hot dip galvanized sheet.
Regards,
Ted Mooney, P.E. RET
finishing.com
Pine Beach, New Jersey
---
---
March 12, 2009
Q. What is the abbreviation of SGCC material
s.basker sivaraman
Design and development - pondicherry, India
---
September 24, 2012
A. Hi Basker. It means hot dip Galvanized Coil. Perhaps "Standard Galvanized Commercial Coil".
Regards,
Ted Mooney, P.E. RET
finishing.com
Pine Beach, New Jersey
---
---
October 8, 2009
Q. Is there a specification difference between G60/G60 and 60G/60G? Basically, are there 2 different specs, or do 60G and G60 mean the same thing?
Kurt Dutcher
Stamping - Chelsea, Michigan
---
A. Hi Kurt. Unfortunately, without specific context, short alphanumerics like 60G could mean virtually anything. I don't think you should take a chance on quoting it without clarification. Good luck.
Regards,
Ted Mooney, P.E. RET
finishing.com
Pine Beach, New Jersey
---
---
September 24, 2012
Q. I am looking for pass/fail criteria for humidity tested SGCC plated metal sheets.
In case that such a criteria is a negotiable issue with the customer, still, what is acceptable and used by the big enterprises?
Could you provide links to such specs?
Moshe Shoval
manufacturing quality engr. - Tel Aviv, ISRAEL
---
September 24, 2012
A. Hi. The applicable standard is probably JIS G3302. You'll have to buy this from a clearinghouse such as global.ihs.com, as it will not be free.
Sorry, although I'm sure the humidity test hours would be dependent on the thickness specified, I can't answer the question.
Regards,
Ted Mooney, P.E. RET
finishing.com
Pine Beach, New Jersey
---
---
Need American drywall screws with G90 galvanizing
April 10, 2013
Q. I can't find an American made drywall screw with a G90 coating. Can anyone point me in the right direction?
Dan Wing
- LaCrosse, Wisconsin, USA
---
April 15, 2013
A. Both Simpson and East Coast Fasteners sell drywall screws that are mechanically galvanized. G90 is 0.9 oz/sq ft, and the deposit thicknesses are in that range. Mechanical galvanizing is a good choice for these fasteners due to the risk of hydrogen embrittlement.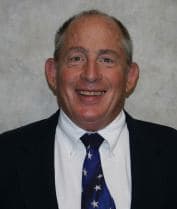 Tom Rochester
Plating Systems & Technologies, Inc.
Jackson, Michigan, USA