Serious Education ... plus the most fun you can have in metal finishing.

Chromate, Alodine, Iridite?
An ongoing discussion from 2000 through 2015 . . .
(2000)
Q. I've always been under the impression that chromate, Iridite, and Alodine were all interchangeable forms of chromate, but I have a customer that's telling me that there is a difference (I know that there can be a color difference depending on what type of chromating one is doing). Will somebody please confirm, or dispute, that these 3 processes are indeed the same, and that only the terminology is different? Thank you,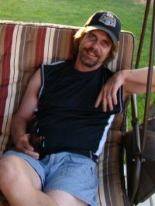 Marc Green
anodizer - Boise, Idaho
---
(2000)
A. Chromate normally means a chromate conversion coating which with no further definition can be put on any amenable metal with the correct parameters for that metal. This is also referred to as chem film when it is on aluminum.
Iridite is a proprietary name of a whole family of conversion coatings now owned by Macdermid.
Alodine is also the proprietary name of a whole family of conversion coatings now owned by Henkel.
The exact capabilities and uses is determined by the numbers that follow as in -14.
James Watts
- Navarre, Florida
---
(2000)
A. Right, Jim. I'd only add that specific Iridite products and specific Alodine products may be specifically 'qualified' for an application. For example, Mil-C-5541 [link by ed. to spec at TechStreet] chemical conversion coating of aluminum must--if it is to 'qualify'--be done with accepted, tested, 'qualified' chemicals. Alodine and Iridite are not the only accepted ones, but generic is not acceptable.
Ted Mooney, P.E. RET
finishing.com
Pine Beach, New Jersey
---
(2000)

A. I have not looked at the QQP in several years now, but it seems to me that there was one or two stray products on that qualified list. My nickel would certainly go with Alodine or Iridite as they have the most experience with the product that is qualified.

James Watts




- Navarre, Florida





---

(2000)

Q. So... let me just see if I understand this correctly. I am talking about clear chromating on aluminum. A customer came to me with a pot metal (aluminum) part he wanted clear Iridited. Of course, the part turned black after the etch, and would not desmut (I don't have a nitric hydrofluoric tank). But he told me if I applied an Iridite, it wouldn't have done that.

Do you guys think, that if I skipped the etch, and just alkaline cleaned, and de-oxed the part, then clear chromated (generic), that I would get a decent coating?...I don't think that I would if I skipped the etch.

Marc Green




anodizer - Boise, Idaho




---
(2000)

A. There are people hereabouts who are more qualified to answer your followup than I am, Marc, and I hope they check in to help out. But in the meanwhile, I would agree with your implied answer to your own question, that the conversion coating step is not the cause of the blackening, the etch is.

Do you have a separate non-etch cleaner? I have seen shops that don't, and they find themselves confronted with the problem that getting the parts clean in an etch tank will turn them black.

I don't have enough knowledge of your problem, or diverse enough experience with that problem to give an unqualified answer, but yes I believe you can clean the parts well, then not etch at all or etch very minimally, and produce satisfactory parts.




Ted Mooney, P.E. RET




finishing.com




Pine Beach, New Jersey





---

(2000)

A. I know this might sound like I'm being a little rude, but define decent?

Is decent a coating good enough to apply a primer overtop without voids? Is it good enough to help the corrosion properties a little bit, or a considerable amount. Decent in my opinion is just that really, your opinion of what would pass. I have chromated cast parts without an etch, never had any problems/complaints/rejects from doing it that way. Some material it can be done on, some it can't, 368 is running in my head as a metal that was capable of going this route. It might not have been the most desirable finish, but it got the job done.

Also, you can (although its not proper) you can desmut out of sulfuric.

Matthew Stiltner




Toledo, Ohio




---
(2000)
Q. Good question, Matt.
I don't have a good answer for your "decent" question. We were not given a spec to meet. These parts will not be painted. I think the customer just wants to retain the "look" of the pot metal. We have been applying a silver powder coat to these parts, and I'm getting the impression the customer just wants to find a cheaper route to go. On most of the aluminum we clear chromate, we get kind of an iridescent look to them, however, I wouldn't even know how to check for adhesion on these parts, without sending them out for testing. I guess maybe I should put it back on the customer to give me a spec to meet. Any other input from any of you chromate geniuses would be appreciated.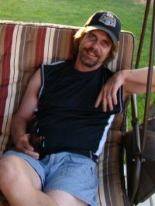 Marc Green
anodizer - Boise, Idaho
---
(2000)
A. I suppose that one brand of chromate may be a little better than another for a specific application, but the biggest problem seems to be that you don't have the proper preprocessing cycle for the part. If I wanted that work, I would work out my own specification, then the job would be mine forever! Like a lot of jobshops, they keep a job because they can do the job better and cheaper than anyone else. A clear chromated piece of Al has lots of advantages over a silver painted part. Your customer may be happy just to have the part shiny and bright even without a conversion coating applied.
Tom Pullizzi
Falls Township, Pennsylvania
---
(2000)
A. Marc,
Sorry I took so long to get back to you with an answer on your response/answer. To check adhesion, just paint the part with a black paint, that;s the easiest way I can think of.
Even though they won't be painted this will give you a very good idea of how well the coating is working. If you have bare areas, you have a bad finish in that area(s). Besides, where the finish is clear, slightly iridescent(sp?) this will give you a dark area to see, that way there is no confusion as to whether or not the coating is applied to such and such areas.
If all they want is a cheaper coating over the powder coat, then heck I guess the options are endless there, you can always find cheaper, but can you find more reasonably priced with the same functionality, that;s the big question in my opinion.
Matthew Stiltner
- Toledo, Ohio
---
(2001)
A. Marc,
We run two types of conversion coating
1.Alocrom 1200 (Alodine 1200 in US)
2.Iridite 14.2
We use the Alocrom for commercial requirements as we do not control this to the same level as the Iridite. The Iridite is used to MIL-C-5541.
We often have a requirement for a clear conversion coating on aluminium and this can be achieved in a couple of ways.
1. There is a product, Alocrom 1000 which I believe is the clear version of Alocrom 1200
2. The Iridite 14.2 may be bleached using hot water to give a clear coating. The manufacturers data sheets will have the details.
It is worth noting that the bleaching effect reduces the corrosion protection! The cleaning process is important in achieving the desired results in any conversion coating.
Typically we use the following process, Vapour degrease, Nitric clean, rinses, de smutting, rinses, conversion coating, rinses. This gives us consistent results and the conversion coatings continue to pass the salt spray tests. However if you do not have a nitric tank try leaving the component in the de smutting solution for a longer period prior to coating. This works for us on alloys such as LM25 which the nitric would adversely effect i.e., 'over etches and brings out the grain'. Alternatively a light blasting with a glass bead media gives a good even finish without the requirement for nitric cleaning.
I hope this helps a little.
Cheers,
Richard Mosley
- UK
---
April 14, 2015
A. Another basic adhesion test is the masking-tape pull test. Apply a strip of masking tape along the part, press firmly, and pull it off. If anything comes up, it fails. Apply the tape and pull in two perpendicular directions.

Variations on this test include the number of successful pulls, direction, orientation, type and width of tape, etc.

I'm sure each product and customer will have different adhesion tests they may want applied (or not).
Paul Mak
- Arnprior, Ontario Canada