Serious Education ... plus the most fun you can have in metal finishing.

Type 304 vs. type 202 stainless steel
October 7, 2008
Q. I purchase housewares for a US retailer, a foreign manufacturer has told me that 202 grade SS is also approved for the food industry. I have not been able to verify this with the FDA. Other than the low Ni content of 202 SS, how different is it from SS 304? Are there any known implications or reactions in the human body? Any references would also be greatly appreciated.
Thank you
Ann Nurouz
Buyer - New York, New York
---
November 13, 2008
A. The major differences between 202 and 304 stainless steels are in the nickel and chromium contents. 202 has 16-18% chromium and 0.5-4.0% nickel, whilst 304 has 18-20% chromium and 8-10.5% nickel. There are other minor differences in the amount of carbon (0.08% in 304 and 0.12% in 202), manganese (2% in 304 and 5.5-7.5% in 202), as well as slight differences in the silicon, phosphorus and molybdenum contents. Both are austenitic steels and are essentially non-magnetic, but will become temporarily magnetic by working them. The manganese helps preserve the austenitic phase in the steels, as does the nickel. I can see an attraction in some people for using the 202 steel as it contains less nickel, and there is concern amongst some folk that they are sensitive to nickel. However. as far as I am aware, nickel containing stainless steels have not been shown to cause nickel sensitivity - however, I am willing to be shown to be wrong here.

Trevor Crichton
R&D practical scientist
Chesham, Bucks, UK
---
December 6, 2008
Q. Can we use magnetic steel for kitchen utensils (is it hygienic and non-rusting)?
And what's the best choice of ss types, and cheapest also to make stainless steel kitchen utensils like basins, mugs, milk pots, etc.
Thank you, and awaiting your kind reply
Dr. Abbas Sholgami
holloware factory - UAE
---
December 14, 2008
A. You can use magnetic stainless steels if you want to, but the most usual stainless steels are 304 and 316 grades

Trevor Crichton
R&D practical scientist
Chesham, Bucks, UK
---
December 16, 2008
A. True, but knives are usually some variant of 400 SS which is magnetic. So, what is a utensil?
James Watts
- Navarre, Florida
---
October 2, 2009
Q. CAN WE USE STAINLESS STEEL KITCHEN UTENSILS LIKE DEEP AND FLAT BASINS, TRAYS, BOWLS USING STAINLESS STEEL GRADE SS410? HOW HYGIENIC IS IT AND WHICH IS MORE EASY TO PRESS (WHICH IS SOFTER) SS410 OR SS304?
ALSO HOW TO POLISH MANUALLY SS410 SURFACE BA?

THANK YOU
Dr.Abbas Sholgami
holloware factory - SUDAN
---
September 27, 2012
A. Hi Dr. Abbas. 4xx stainless steels are less expensive than type 304 because they contain no nickel. They are somewhat less corrosion resistant and more prone to rusting, but they are sometimes used for kitchen utensils. Type 304 work hardens, so it is probably hard to press complicated shapes; I don't know about type 410
Regards,
Ted Mooney, P.E. RET
finishing.com
Pine Beach, New Jersey
---
September 27, 2012
Q. How to recognize between 304 and 202, what is the method?
ajaz peerzade
engineering - nasik,maharashtra,india
---
September 27, 2012
Hi, Ajaz. X-ray fluorescence is fast and non-destructive, but the instruments are quite costly ($25,000+ USD)
There may be spark tests or chemical spot tests, but I'm not familiar with them, sorry.
Regards,
Ted Mooney, P.E. RET
finishing.com
Pine Beach, New Jersey
---
October 2, 2012
Q. Is 202 grade SS as easy to weld as 304? Or is 202 is similar in weldability to 430?

Thank you
Phillip Dakhnovets
- Athens, Ohio, USA
---
August 12, 2013
Q. Is there any method to physically identify the difference between the SS304 & SS202, or any equipment available in market?
Abhilash Parakkalakath
- Kochi, Kerala, India
---
August 14, 2013
A. Hi Abhilash. Your question appears to be identical to Ajaz Peerzade's. Good luck.
Regards,
Ted Mooney, P.E. RET
finishing.com
Pine Beach, New Jersey
---
October 5, 2013

-- this entry appended to this thread by editor in lieu of spawning a duplicative thread
Q. How can I detect ss 304 and ss 202 jars using simple methods?
ANAND P
- INDIA
---
October 5, 2013

-- this entry appended to this thread by editor in lieu of spawning a duplicative thread
Q. Can I use ss202 in my city for stair railing? Is it good?
Surendra Taparia
- Jodhpur, Rajasthan, India
---
October 9, 2013
Q. What is the difference between 202 and 304 finish in terms of quality and durability?
Shabbir Sajjadhusain
Building Hardware Materials - Colombo, Western Province, Sri Lanka
---
---
Is 202 stainless non-magnetic?
January 13, 2014
Q. Hi

I work with NMR instrument which has a ultra shielded superconducting magnet (9.4T) as one part of the instrumentation, other being electronic console. We typically need to climb few wooden steps to reach top of the cylinder which houses the magnet. I want to install railings on both side of these wooden steps to prevent falling from the steps. Is it OK to use SS 202 as material of construction for the railing? I want non-magnetic SS which will not get attracted to the magnet.

Thanks for your help.
Vivek K
- India
---
January 14, 2014
A. Hi Vivek. This sounds to me like an application where true and complete freedom from magnetism is essential. Is there a good reason you can't use aluminum railings?
Regards,
Ted Mooney, P.E. RET
finishing.com
Pine Beach, New Jersey
---
August 5, 2014
Q. SS 202 material is Magnetic or Non-Magnetic.

Please confirm.
DINESH NITHIANANDAM
cement - Trichy, Tamilnadu, India
---
July 2014
A. Hi Dinesh. The short answer is that 202 is an austenitic, non-magnetic, stainless steel. But the longer answer starts with "Why do you want to know?" -- because, although it is non-magnetic as annealed, cold working can introduce various degrees of magnetic effects. Due to it's lack of molybdenum, it is more subject to magnetism from cold-working than type 316; I think it's slightly less subject to such effects than type 304 -- such answers aren't totally yes or no. In a case like Vivek's, I'd say 202 is not safely non-magnetic. Good luck.
Regards,
Ted Mooney, P.E. RET
finishing.com
Pine Beach, New Jersey
---
---
February 5, 2014
Q. If SS304 is used instead of SS202 in stair railing in a residential building, is there any extra benefit in terms of look and durability?
Ikbal Ahmed Choudhury
Civil Engineer - Karimganj, Assam, India
---
March 27, 2014
A. For an interior handrail, I'd consider 304 and 202 to be pretty identical, because I'm thinking of corrosion resistance in that application (both acceptable) and strength (again, both acceptable). I'm not sufficiently familiar with the formability of 202 to know if it's good, but I'd bet that would be reflected in the price. If the price was right, I'd go with the 202.

Good luck!

Lee Gearhart
metallurgist
---
---
July 22, 2014
Q. Which welding is possible to weld in SS202?
Ilam parithi
engng. college - Ramanathapuram, Tamilnadu, INDIA
---
---
August 23, 2014
Q. I would like to know the basic differences between CS, SS 202 and SS 304 for high temperature application about 400 to 600 °C., especially the following factors
1. Mechanical strength
2. Longevity,
3. Corrosion, etc.
Md. Majharul Islam
waste heat recovery - Dhaka, Bangladfesh
---
August 28, 2014
Q. We need to know which grade of steel can be used in a machine for washing bottles. The inner tanks are SS-304, but outer body can be of MS/SS. As SS-304 makes it 1.5 times costlier, what can be other second best option.

Thanks.
Shilpa Bajpai
dairy farming - Gurgaon, Haryana, India
---
---
September 20, 2014
Q. Sir
Which grade (202 or 304) is better, economical, lasting to use for window grills?
ABHILASH KP
- calicut, Kerala, India
---
October 29, 2014
A. Hello friends ...

I am working last 5 years in stainless steel fabrication.
Just I want to say that 304 and 316 grade is best of all ... for furniture, railing, etc.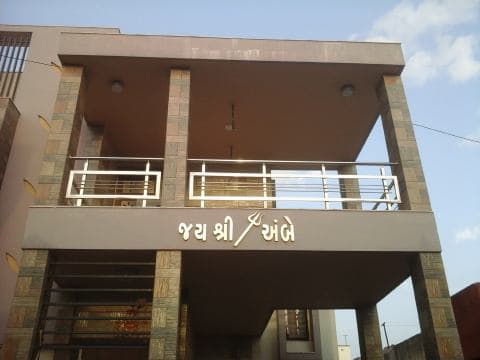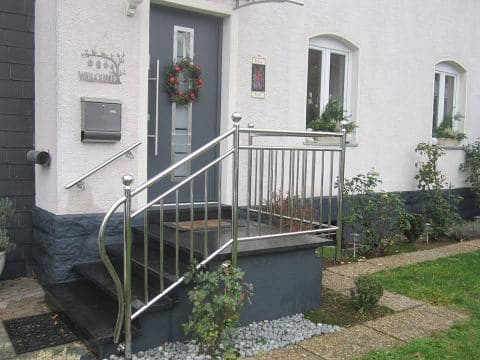 But don't forget about gauge (thickness) -- 16 gauge is better.
pravin joshi
classic steel - Ahmedabad , Gujarat , india
---
November 29, 2014
A. S/S 304 type is better economically although it's quality is in the middle of 316 and 202, the cost also lies between the prices of 316 and 202.

Basically, S/S 202 is more prone to corrosion when exposed to water and acid solutions. The longevity of S/S 304 is longer than that of 202 although both will corrode over time. But still there are ways to prevent S/S from rusting such as grinding sand paper and buffing.
Jay Alimento
- Davao City, Davao del Sur, Philippies
---
January 2, 2015
A. In all of these stainless steels, Cr is trying to form ferrite while the austenitising elements, Ni, N, Mn and Cu, are trying to form austenite. The higher the Cr content, the more austenitising elements are needed to change all the ferrite to austenite. J4 is a good example -- in order to get the Ni level down to 1% Ni, and so minimize the price, it has been necessary to reduce the Cr content to 15-16%. This is much lower than the 18.0 - 20.0% Cr specified for grade 304 and it is Cr which makes the greatest contribution towards corrosion resistance.
This means that such 200-series grades have lower corrosion resistance and are suitable for a much narrower range of applications than grade 304. This has not been well understood and there are many instances where 200-series grades have failed due to corrosion, such as when they have been used for components like handrails in exterior applications.
Ammit Gulati
- India. vizag
---
---
December 9, 2014
Q. Can anyone help with the recommendation of steel type and grade for modular steel kitchen? Is there any recommended source from bangalore/india?
chandra, Raj
- bangalore, KA, India
----
Ed. note: Sorry, the forum is for technical info only; we don't post sourcing info or brand preferences.
---
June 4, 2015
A. Hi Raj, Modular kitchen are available in MS Steel & Stainless Steel, either 202 or 304 grade. For Bangalore weather conditions 202 grade of SS is more than sufficient; however, there is no debate in the fact that SS 304 is better.
Abhishek Kashikar
Steel & SS Modular Kitchen dealer - Bangalore, India
---
January 31, 2015
Q. Why SS 304 grade steel food grade is more costly than others?
Deepa Jayant Miringkar
Govt Servant - ponda goa India
---
February 2015
A. Hi Deepa. The short answer is that type 304 contains 8% nickel which is much more expensive than iron, so it will cost more than nickel-free or low-nickel stainless steels.
Regards,
Ted Mooney, P.E. RET
finishing.com
Pine Beach, New Jersey
---
---
SS 202 or CR Sheet? what should i use for making my wax candle jar?
February 23, 2015
Q. I have to make a metal jar for wax candles. My prime concern is that it should not rust for a very long time, i.e., 4 to 5 years. Please suggest what are my options--
Can I make it in CR sheet and apply a good quality of melamine or lacquer?
Can I make it in SS 202 Grade and should I apply any melamine or lacquer also?
Please suggest.
Thanks.
Raj Rana
Raj Industry - Delhi INDIA
---
February 2015
A. Hi Raj. Assuming that these are for indoor use, SS 202 sounds fine. CR has no corrosion resistance so you would need proper pretreatment followed by a paint or coating that would not be damaged by the heat.
Regards,
Ted Mooney, P.E. RET
finishing.com
Pine Beach, New Jersey
---
May 11, 2015
Q. For modular kitchen in indoor use please compare the life of SS 202 & SS 304. Regards,
SP SINGH
- delhi, India
---
A. Hi Singh. My reading of the above responses is that 304 is somewhat more expensive because of its nickel content, and slightly superior in corrosion resistance. But I doubt that anyone will be able to offer quantitative data comparing their life in modular kitchens. But we'll see what if anything is offered in response to your question.
Regards,
Ted Mooney, P.E. RET
finishing.com
Pine Beach, New Jersey
---
---
July 14, 2015
Q. Can you guide whether we should use 304 or 202 for bolts and nuts used for a VCB structure being used in outdoor application.
Md azam Khan
- Bhopal , India
---
July 2015
A. Hi Md Azam. Sorry I have no idea what a "VCB structure" is -- that acronym has never been used on our site, and google suggests that you might be talking about a "vacuum circuit breaker" structure or a "visitor amp; convention bureau" structure :-(
While we await further suggestions, most readers seemed to feel that 304 was a marginally more expensive and corrosion resistant grade.
Regards,
Ted Mooney, P.E. RET
finishing.com
Pine Beach, New Jersey
---
September 1, 2015
Q. Sir I have SS pipe, size is 1" * 1" square. Sir it attracts the magnet with full force. Please guide if that one is 202 or what grade it can be of ??
Regards,
Amit gupta
steel - Moga, punjab, India
---
September 2015
A. Hi Amit. If stainless steel is strongly magnetic, it's not austenitic stainless steel (202, 304, 316, 347) unless it has been strongly cold-worked and lost much of its austenitic structure. And if an animal has four legs it's not a chicken or a duck unless it's a mutated one. For either case, that's all the information that can be abstracted from a single binary digit of information like magnetic vs. non-magnetic or two legs vs. four legs. Sorry, not trying to be facetious, just clear about the issue; you need more data, you cannot tell what kind of stainless steel you have from this single quality.
Regards,
Ted Mooney, P.E. RET
finishing.com
Pine Beach, New Jersey
---
September 9, 2015
Q. Hi all,
I'm new to the SS market; I am planning to go for trading of major types in Himachal Pradesh, planning for railing, pipe and accessories. Anyone guide me which types I can stock more?
Best regards,
rajan verma
Proprietor - hamirpur, Himachal Pradesh, India
---
---
May 10, 2016
Q. I want to make steel rack and tray for cooling of bread.
Please state me whether I should use steel 202 or 304.
Abdul khalik
Food Product - Thane maharastra-INDIA
---
May 2016
A. Hi Abdul. I'm confident that there are educational/trade organizations in India which serve the baking industry and can warn you about sanitary codes, food & drug manufacturing rules, etc. Lacking such info, type 316SS is the only construction material which I would have confidence in as being fully approved.
I would specifically not go into a cost-cutting program from 304 to 202 in a food industry. Just a personal opinion from someone on a different continent :-)
Good luck and Regards,

----
Readers! This is a public forum for camaraderie & interaction. The curator/editor's job is to co-ordinate the dialogs, not to pose as an expert on the 50,000 topics of the site :-)

You must participate in order for it to work, not treat this as a free consulting service. We have just declined to post 23 more questions in a row (no answers) on this thread because it's simply silly to post them if people aren't participating and will not take a moment to help anyone else, but just want to push to the head of the line.

Sorry, but if your posting doesn't assist any of the people in line ahead of you, and you have never offered an answer to any of the other 50,000 threads on this site, we must discard it -- it's not personal, it's simply that posting endless lists of unanswered questions makes no sense. Apologies.
Ted Mooney, P.E. RET
finishing.com
Pine Beach, New Jersey