The finishing.com Hotline: Serious Education ... plus the most fun you can have in metal finishing. Ted Mooney, Webmaster


Necessary points for rotogravure cylinder plant
January 14, 2008
Q. HELLO SIR
I'M BHAVESH PATEL FROM INDIA. WE HAVE A ROTOGRAVURE CYLINDER PLANT. ACTUALLY I'M WORKING IN ENGRAVING PLANT. BUT NOW THIS TIME I'M ALSO LOOKING FOR WHOLE PLANT.
SO I WANT TO KNOW ABOUT ALL GALVANIC PROCESS IN DETAILS. FROM NICKEL TO CHROME PROCESS I WANT TO KNOW. AND ALSO HOW TO MAINTAIN ALL PARAMETERS, AND WHAT ABOUT CHILLER PLANT AND EFFLUENT PLANT ?

IF You WILL HELP ME I WILL BE VERY GRATEFUL TO You Please.

thanx and regards,
Bhavesh Patel
in charge - Vasai, Thane, India
---
January 14, 2008
A. Hello, Bhavesh! Sorry but you won't get sufficient training through an internet posting. If you are new to plating you may want to start with some books from our books page, and join the Indian Assoc. of Metal Finishers. You could also ask a finishing consultant or some finishing equipment suppliers to visit you as a productive first step. Good luck!
Ted Mooney, P.E. RET
finishing.com
Pine Beach, New Jersey
---
January 16, 2008
A. Hello,

I work for one of the leading manufacturers of Machinery and Process Technologies in Rotogravure Industries. I might can help you due of my work as Process Engineer in this Industry.

Best regards,
Dominik Michalek
- Mexico City, Mexico
---
February 6, 2008
DEAR SIR
WE PLATING COPPER GRAVURE CYLINDER AT 210 - 220 G /LTR CuSO4, 55 TO 60 G/LTR H2SO4 AND DENSITY 20.TEMP. 24 TO 27 C.
SOMETIMES WE FOUND CuSO4 AROUND 250 G / LTR THEN WE PUT 50 LTR D.M. WATER. SOMETIME WE FOUND 45 G/LTR H2SO4 AND WE PUT 5 LTR H2SO4. BUT ITS NOT EXACTLY COUNTED.
SO WHEN WE TEST IN LAB AFTER ADDING ALL THIS WE CAN GET BALANCE RATIO. SO I WANT TO KNOW please TELL ME THE EXACT FORMULA FOR COUNTING TO ADD OR PUT OFF SOLUTION FROM BATH SO WE CAN MAINTAIN OUR BATH AFTER EVERY TESTING. AND IS THIS FORMULA IS SAME FOR ALSO CHROME AND NICKEL PLATING?

WE ARE DOING COPPER , NICKEL, CHROME GRAVURE CYLINDER PLATING.
I WANT TO KNOW HOW CAN WE COUNT HOW MUCH COPPER IS PLATED TO EVERY CYLINDER?
IS THERE ANY FORMULA FOR COUNTING THIS? please SUGGEST ME.
I ALSO WANT TO KNOW ABOUT CHROME PLATING. WE ARE RUNNING CHROME PLATING AT 300 G /LTR CHROMIC ACID, AROUND 3 G /LTR H2SO4, TEMP. 55 C. BUT WE CANT GET MORE PRINTING LIFE OF OUR CYLINDER. WE HAVE INDIAN LOCAL CHROME PLATING MACHINE. please SUGGEST ME FOR GETTING GOOD PRINTING LIFE BY GOOD CHROME PLATING.
THANX AND REGARDS
Bhavesh Patel (returns)
in charge - Vasai, Thane, India
---
February 6, 2008
Costing: Although some construction trades have "fake books" to give you an estimate for various operations, I've never seen one for electroplating. Instead, your cost estimates come from the other direction, i.e., you tabulate your plant's total operational costs and then you try to assign chunks of that to the various operations that you are doing.
Thickness measurement: You can measure the copper with thickness gauges of different types or by weight of the finished cylinder, and you can estimate the copper thickness in progress with amp-hour meters. The question sounds backward, though: there should be a spec for the copper thickness and your instrumentation should be directed at measuring how close you are coming to the optimum specified thickness.
Printing life: We've nothing to go by on your chrome life, Bhavesh. We don't know if your method is inadequate or your life expectations are too high. Since your company is new to this, I'd suggest calling in a local expert to get you started on the right foot. Good luck.
Ted Mooney, P.E. RET
finishing.com
Pine Beach, New Jersey
---
March 1, 2008
We make gravure cylinders in the UK. We plate 6 microns of chrome onto the engraved cylinder. This will easily last for 6 million copies (our biggest run). The cylinder must however be roughened in the copper and the chrome polish cycle to carry ink for lubrication. It is also important not to have the doctor blades applied with excessive pressure. These are by far the biggest causes of wear on our cylinders. If you still need help it's not a problem.
Andrew Burt
- Worceter, UK
---
March 4, 2008
Hi there,

How much is the thickness you do for Acid copper and also let us know the chemistry you use in Chrome , is it a catalyst bath or a conventional type , you can increase the hardness by using a organic kind of catalyst in chrome bath.

Regards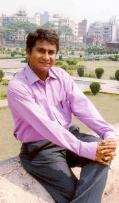 Praveen Kumar
plating process supplier
Mumbai, India
---
May 13, 2009
Hi, I am entrepreneur and interested in the plant of making cylinders for rotogravure machine. Could somebody tell me about how could I start manufacturing of cylinders. What types of machinery require, raw material requirement etc.
g shrinivasan
- nasik, India
---
May 13, 2009

Hi, G. Might as well ask how to manufacture airliners or TV sets as how to start manufacturing rotogravure cylinders :-)

Sorry, but such questions can't be answered in an internet posting. You need to retain a consultant to sit down with you for several days and begin planning. Then when you get to the point of specific questions, readers will probably be happy to try to help you. Two readers on this thread have already said they would like to help; but while they can answer questions for you, they cannot possibly explain the whole business of rotogravure cylinder manufacturing top to bottom.

Please get back to us with questions that are more specific. Thanks!

Regards,




Ted Mooney, P.E. RET




finishing.com




Pine Beach, New Jersey




---
September 30, 2009
Hi, I have also a similar question like this in the company I work they made they own cylinders but the cylinders have not last more than 50,000 mts running and it supposed that they might run a million meters so want to know about which factors can be involved in this.

thanks.
ANDRES PEREZ
- Mexico
---
February 20, 2010
dear sir
I was working in the field of rotogravure cylinder making in Egypt for 8 years, and one year in Switzerland. Now I search about a chance to work. Please if you can help me to find a company needing rotogravure cylinder making,
with my great thanks
sameh khala
, samehkhala at yahoo.com
- cairo -Egypt