The finishing.com Hotline: Serious Education ... plus the most fun you can have in metal finishing. Ted Mooney, Webmaster


Acid Zinc Plating is Failing Required Salt Spray Test Hours: gets black spots
adv.
(2007)
Q. Gentlemen,
I have gone through all the letters regarding Salt spray testing of zinc plated parts.
I have run into a problem with salt spray testing results.

I am making ABS Exciter rings. Originally the material specified is SAE 1026 but we are making these parts in Ductile-iron 420/15.
After Salt Spray Test for 96 Hrs, the parts show some black Spots & white substance on the surface.
The part must stand for 96 hrs of testing. Reference for the plating is ASTM B242-99 [link by ed. to spec at TechStreet] and A164 1

The part is chromated after plating. Yellow finish is required. Plating thickness is 0.0002"

Could anyone help me out of this situation. Frankly speaking I am fairly new in this field.
Arshed Saddique Lakhesar
Machined parts Vendor to OEM - Rawalpindi, Pakistan
----
Ed. note: 1. ASTM A164 was withdrawn in 1981 and replaced by ASTM B633 [link by ed. to spec at TechStreet]
---
(2007)
A. Dear Arshed,
There are suppliers of process chemicals which can give you up to 350 Hrs White Rust over Zinc and zinc alloy plated components. This forum has been dealing with such topic in details. Kindly refer thru again.
Regards,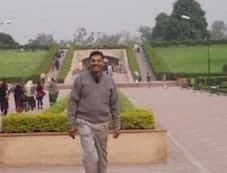 T.K. Mohan
plating process supplier
Mumbai, India
---
Parts are ductile iron
(2007)
Q. Dear Mohan.
Thanks a lot for the response. My Problem is Zinc plating a Cast Iron family metal which is Called S.G. Iron or Ductile Iron or yet again called Nodular Cast Iron.
After 48 hours of salt spray small black spots are seen but no loss of yellow colour. But after 96 hours loss of passivation is observed.
How to avoid the black spots on the surface is my problem. I have done a lot of search through these letters to get a little clue.

HELP, HELP
Regards
Arshed Saddique Lakhesar
[returning]
Machined parts Vendor to OEM - Rawalpindi, Pakistan
---
(2007)
A. Dear Arshed,
Plating on castings is one of the most difficult and widely discussed in this forum. I will give you some tips where you can get an immediate remedy --
1. Take utmost care in cleaning. Your cleaning sequence seems to be inadequate.
2. Introduce air agitated hot water rinse with extra time before going to the plating tank and after plating. This will clean up pores.
3. Acid chloride zinc plating is widely used for plating on castings.
4. If you want enhanced Red Rust go for cobalt alloy.
5. Hex-free (trivalent passivation) gives better White rust life.

Arshed, please give out more details such as what chemistry you use and what is the process sequence.
I can help you if you are more clear.
Regards,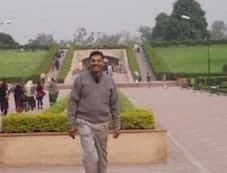 T.K. Mohan
plating process supplier
Mumbai, India
---
(2007)
Q. Dear Mohan,

Thanks a lot for the response.

By the look of it, it seems to me, that microporosity in the metal is causing the black-spots on the surface. Zinc plating is not covering those tiny holes which are not visible to naked eye.

Originally the metal was steel but we changed it to ductile iron as it is easier to machine than the steels.

As requested I will let you have the process flow I am following to do the job.

Regards & wish you all the best.
Arshed Saddique Lakhesar
[returning]
Machined parts Vendor to OEM - Rawalpindi, Pakistan
---
(2007)

Thanks arshed,
All the best for you.
Regards.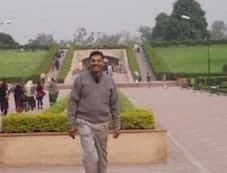 T.K. Mohan
plating process supplier
Mumbai, India
---
(2007)
A. Dear Arshed,

White corrosion is due to inefficient chromate (passivation in your words), and red corrosion is due to lack of thickness of zinc layer (0.0002 does not look like it's good enough).

Check and see how many hours of corrosion protection your chemical supplier claims on the yellow chromate.

Development of black spots means failure of chromate passivation and eventually you will see white rust falling off and then it will be all red later on.

You may need to work on the pH, time, contamination on the yellow chromates and all the rinses before and after the yellow chromate. Also pay attention to quick drying of these parts.
Hope it helps
Hemant, USA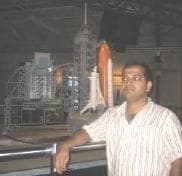 Hemant Kumar
- Florida, USA
---
(2007)

Dear Hemant Kumar

Thank you for the tips. I eventually managed to get through 48 hrs instead of 96 Hrs salt spray test. The OEM gave deviation on it. Quick drying worked as well! Rubbing of parts with each other during and after chromating process helped a lot as well.

Once again thanks to all the well wishers.
Arshed Saddique Lakhesar
[returning]
Machined parts Vendor to OEM - Rawalpindi, Pakistan
---
(2007)
A. Dear Arshad,

Thickness of deposit is 5 microns. I believe that it should be minimum 8 microns. Also use a better quality passivation. Yellow Trivalent passivations provide more than 200 hours of salt spray test.
Basharat Javaid Awan
- Lahore, Pakistan
---
---
Black spots within 6 hours
September 27, 2008
Q. We are using zinc electroplating with trivalent bonding, colour: white, but we are getting black spots within 6 hrs and white rust within 24 hrs, how to avoid this? We want white rust to be prevented by 48 hrs and red rust by 132 hrs. Please suggest appropriate solution.
Raman Raj
- Hyderabad,AP INDIA
---
Q. Recently we tested trivalent Zn plated some parts as per ASTM B117 [link by ed. to spec at TechStreet] in India at my supplier, and it gave us a white rust life of 240 hours. However, when we sent it to our customer in Germany, they reported white rust within 24 hrs .
Both parties claim to have done all the testing as per ASTM B 117. Now, I am stumped. Can you tell me where to start looking?
Regards
Manish
Manish Talwalkar
- Pune,Maharashtra, India
---
July 16, 2010
A. Manish,
You have to look into packing. As the product is usually shipped through sea and takes months to reach the buyer, due to corrosive sea atmosphere,it is possible the plated items get effected. Best way is to adopt VCI (Volatile corrosion inhibitor) packing. Packing should not be done until 36 hrs after plating.
Good luck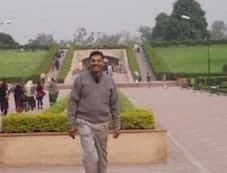 T.K. Mohan
plating process supplier
Mumbai, India
---
---
January 29, 2010
Q. DEAR SIR,

CAST IRON AUTOMOBILE COMPONENTS, CHLORIDE TYPE ACID ZINC PLATED 8-12 MICRONS, TRIVALENT CLEAR PASSIVATED FOLLOWED BY LACQUERING. DURING SALT SPRAY TEST DEVELOPS LIGHT YELLOW COLOUR AFTER 480-500 HOURS, BEFORE RED RUST. IS THIS ACCEPTED AS PER INTERNATIONAL NORMS?

PLEASE LET ME HAVE YOUR ADVICE.

THANKS & REGARDS
RAJAGOPALAN RAMANATHAN
- CHENNAI,TAMIL NADU, INDIA
---
July 16, 2010
A. Rajagopal,
Yellowing before red Rust can happen.
Since you are plating on cast iron which have pores. Please see that your plating bath is treated weekly to remove iron contamination in the bath.
Regards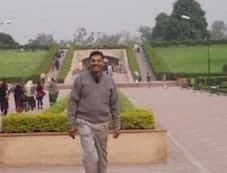 T.K. Mohan
plating process supplier
Mumbai, India
---
December 10, 2010
Q. I am having the same situation but the base material is sheet metal. Does sheet metal have pores too.
Goh YL
-
Georgetown, Malaysia
---
---
May 20, 2011
A. Rule of thumb, when plating Trivalent Zinc and if you want 96 Hours SST to pass, you will need a minimum of 8 um or .0003" plating thickness to achieve such. If this isn't the concrete requirement, I'd recommend an organic finish (more money, but worth the price to the environment).

I am a Quality Manager for a fastener distributor and we get these parts plated on a routine basis.

Now if you are plating a fine threaded part - you'll have issues in gaging parts on a calibrated gage - however, parts will thread onto a mating end or nut with no issues, but the industry does not recognize the second method as a Pass or Fail - conformance shall be done with a calibrated tool.

So you engineers out there that require certain plating thickness for a fine threaded part, your going to have conformance issues with your QA Department, because there isn't enough room for the plating and the gage's threads to gage.
Bob W
[last name deleted for privacy by Editor]
-
alsip, Illinois
---
---
July 5, 2012
Q. Anyone help me to get what is the minimum hrs requirement in ASTM B-117 for automobile components in sheet metal after heat treatment.
Krishnan Arumugam
-
Chennai, Tamil Nadu, India
---
July 5, 2012
A. Hi Krishnan.
I don't think anyone but the automobile manufacturer can tell you that, but I think 120 hours would be a good number if you have no spec to meet. Some zinc plated sheet metal parts get painted, and those will deliver much higher salt spray ratings.
But remember that the point is not to design to a specific number of hours, since that number is meaningless in terms of real world performance. The point is to design a robust plating cycle, see how many hours it withstands when well controlled, and use the salt spray test to assure that it stays controlled to that level.
Regards,
Ted Mooney, P.E. RET
finishing.com
Pine Beach, New Jersey
---
---
May 4, 2013
Q. Dear All

I am not able to sustain SST life more then 12 hours in white passivation during plating on fasteners.
We are having Acid Zinc bath amp; Trivalent white passivation.
I've already rechecked all the process parameters & re-examined all the process bath concentrations. What steps should I follow to closely examine the process again to sustain SST life of the product.
Vinkush Sharma
- India
---
---
June 3, 2013

-- this entry appended to this thread by editor in lieu of spawning a duplicative thread
Q. Black spots are observed on the surface of acid zinc barrel plated components treated even if high end /thick film trivalent or hexvalent passivation with top coat /sealant. In acid zinc iron impurities are very low & brightener level is also moderate.
Black spots are observed in salt spray within 16-48 hours of salt spray, and customer rejects the material saying salt spray fails.
What could be the reasons? Acid zinc solution is filtered and kept is good condition.
Shailendra Badve
- Vadodara, Gujarat ,India
---
June 4, 2013
A. Hi Shailendra. As you see, we appended your inquiry to an extended discussion on the topic. If there is something different about your installation that the readers should be aware of, including what type of parts and what kind of steel you are plating onto, please let us know. Thanks.
Regards,
Ted Mooney, P.E. RET
finishing.com
Pine Beach, New Jersey