Serious Education ... plus the most fun you can have in metal finishing.


Restoring Bleach Damaged Silverware
(2007)
Q. I spilled Clorox Bleach on some of my silverware and it stained, tarnished or damaged the silverware. Is there any means of restoring my silverware to it's original condition?
Mannie Wilks
architect - Culver City, California
---
(2007)
A. If it's sterling silver, enough rubbing with silver polish will eventually restore it. If silver plated you may have damaged it beyond repair.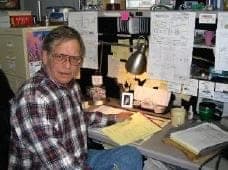 Jeffrey Holmes, CEF
Spartanburg,
South Carolina
---
(2007)
A. Mix precipitated chalk and some water (a few drops of ammonia can be added). Object must be rubbed with that mixture; after treatment rinse it well. Hope it helps and good luck!
Goran Budija
- Zagreb, Croatia
---
March 31, 2008
A. The best way to clean any silver, sterling or plated, is to rub it with toothpaste! Cheap, no-name brand toothpaste is a perfect alternative to silver polish. No bad smell and super cheap!
I rubbed my bleach stained sterling silver ring for just a minute with toothpaste and, ta-da, no stains!
(unfortunately doesn't remove big scratches, just buffed it to a great sheen :)
Karen Smith
- Boise, Idaho, USA
---
August 15, 2008

Thank you guys. The wife would have killed me...
Sgt Tomas Mikul
- Boston, Massachusetts
---
May 20, 2009

Thanks for the tip on using the toothpaste. My wife cleaned something with bleach and forgot she had her Tiffany ring on and we thought it was ruined.

Thanks again!
Derrick Curry
- Pittsburgh, Pennsylvania
---
March 6, 2014

Well I had a cup of bleach sitting in the sink and I accidentally put my Mom's 200 year old sterling silver spoon into it!! Yikes! And the toothpaste, rubbed in for a few minutes by hand (you have to rub fairly hard) did the trick.
jodi fulsom
- Summerland, BC Canada
---
July 23, 2014

I had a beautiful sterling silver and CZ ring set. I put my hand in some bleach water and the rings turned black. Decided to google for solution and lo & behold the toothpaste restored them to almost new. Thanks a million to the person who discovered this. I was about to throw the rings away
robin logan
- east haven, Connecticut
---
March 30, 2014
A. Mr. Clean sponge and Wright's Silver Cream! Works like a charm! I had several silver dishes accidentally get put in bleach water. They all came out blotchy & cloudy. Now they are good as new! I tried the toothpaste trick and it didn't work. I tried the regular sponge that comes in the Wright's Cream and it didn't work. Then I decided to try the silver cream with a Mr Clean sponge and it all polished right up. You do have to add a little elbow grease, but not too much more than what you have to do when a piece is badly tarnished.
Lisa Andrews
- Birmingham, Alabama, USA
---
March 6, 2015

A guest unwittingly put some silver-plated spoons into some weak bleach but the toothpaste remedy worked a treat.
David Sibbald
- Colyton,Devon, UK
---
June 8, 2015

Thanks for the toothpaste advice; worked like a miracle, inexpensive and handy
Rosemarie lugayalugay
- Berwyn Illinois USA
---
June 24, 2016

Wow... Thanks for the toothpaste advice, it just restored my wife's ring which fell in bleach.
Solomon Tawiah
- Tema, Ghana
---
August 2, 2016

THANK YOU!!! I was frantic. I didn't know bleach would do that to my rings. I had some toothpaste in my desk at work and it worked like a charm~!!!!!!
Rayne Prescott
- minneapolis, Minnesota, usa