Chrome on plastic: spray on chrome process
++++++
Q. Just recently, I purchased a machine from a Florida based manufacturer that sprays on chrome. It also is a 3 step process, however, the similarities end there. Instead of baths of copper and nickel, the first step here is an epoxy-type spray-on base coat. The second step requires a special gun with dual nozzles that sprays two chemicals which intersect into one spraying the part to be metalized. The last process is a clear coat which has been tinted to give the bluish hue of real chrome. This is done with a standard spray gun.
I've had numerous problems with this process from the base coat developing goose bumps to the silver coming out cloudy. Even when the first two processes came out fine, upon spraying on the clear, there would be a reaction that would cause small bubbles to form underneath the clear or simply would cloud or yellow, days after the final coat. Do you have any insight on this process and machine?
Because of above issues, I have been curious to learn about the process of plastic chroming? I just opened up a shop in Puerto Rico where the demand is vast and have been hampered with the results that I've have so far. Please advise.
Manny Saavedra
body works - Luquillo, Puerto Rico
---
++++++
A. Maybe I am wrong, but your process seems to be a silver mirror technique; if so, you should control the contact time of your dual nozzle, distance, and time between coatings. Wish you good luck and happy new year.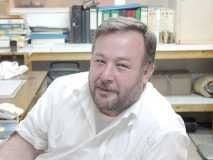 Khair Shishani
aircraft maintenance - Al Ain, Abu Dhabi, United Arab Emirates
---
++++++
A. Hi, Manny. When someone mentions a two-part spray gun, they are probably talking about what is known as "two-part silvering". Silver nitrate is sprayed from one nozzle, and a reducing agent from the other. This technology has also been used for silvering of mirrors, for putting a conductive coating on phonograph and CD masters in preparation for electroforming stampers, etc. I think you can learn more by googling "brashear process" or "two-part silvering".
But in trying to adapt two-part silvering for use as a chrome-look paint, it's probably worth working with the manufacturer and other users to try to solve these problems, as starting to do the research yourself from scratch will surely leave you many years behind the point that proprietary technology has advanced them to.
Certainly, real copper-nickel-chrome plating =>
would be a big step up from chrome-look paint, but the capital cost is at least an order of magnitude higher, maybe more, and that technology has its own steep learning curve. Good luck.




Ted Mooney, P.E. RET




finishing.com




Pine Beach, New Jersey


"Standards and Guidelines for Electroplated Plastics"
by A.S.E.P.
---
November 30, 2012

The website is wonderful!
A. Manny Saavedra
1. The base coat is developing goose bumps?
Do you spray the base coat by gun, or dip your products into tank? Sometimes spraying the base coat it is very easy to get many bumps.
2. The silver becomes yellow?
Have you used stability chemical S, and how long you put the chrome layer in the air?
Above is very important.

Jocy Liu
chrome - Chengdu, Sichuang province, China
---
---
April 13, 2009
Q. I am interested about spray chrome for plastic. Can you share with me the composition of the chemicals for chrome for plastic?
Thanks a lot.
Oscar Septimedio
- Batam, Indonesia
---
April , 2009
A. Hi, Oscar. The basic routine for chrome-look spray paint includes a base coat, a bright coat with either small aluminum flakes or the two-part silvering previously discussed, and a clear coat. A number of brands are shown in the banner ad at the top of the page. As mentioned, googling for "Brashear process" will get you started, but the manufacturers have put in years of research optimizing this process for use as chrome-look paint, and the product of that effort is trade secret, not public domain knowledge.
You may be able to get more info by following the links to their websites. Good luck.
Regards,



Ted Mooney, P.E. RET




finishing.com




Pine Beach, New Jersey
---
November 26, 2010
Q. I attended the Spray-on Chrome school in Fla. I too have the guns but no chemical and need help getting the process down in the shop. Silver Nitrate is the name of the shiny process. It was a little pricy to buy the good stainless setup. 14,000.00 USD. I need to know what will work for the base coat a (white epoxy). Will be doing lots of Pot metal in our restoration shop.
Joseph Geisler
-
Branson, Missouri, USA
---
July 19, 2014
Hello everyone -- hearing about the chroming process problems took me back in time to the exact day that I put all my money in a trash can. The spray on chrome is so sensitive and full of hidden tricks that as far as I know 8 of every 10 buyers quit in the process. Every single spot, tarnish or yellowing puts you back another 1,000 dollars, buying kits hoping that the next one is the good one. Sorry but it is true, and there are at least 6 persons in PR that can prove it.
Carlos Martinez
- Puerto Rico