Serious Education ... plus the most fun you can have in metal finishing.

How long does galvanized plating last?
++++++
How long does galvanized plating last?
Lynda Smith-Barry
Tampa, Florida
---
++++++
It lasts a long time, Lynda, but the exact number depends on the thickness and the exposure conditions. But usually 25 years and up if you are speaking of open air rather than immersed in water or in the ground.
Ted Mooney, P.E. RET
finishing.com
Pine Beach, New Jersey
---
++++++
Also the zinc coating thickness is important.
In a non-coastal and non-polluted area each micron of zinc counts for approximately one year of service life.

Passivation of the zinc coating will extend this.
Barry Groeneveld
coil coating - Heijningen, The Netherlands
---
++++++
Recent UK research shows a life of up to 170 years in a rural environment for a standard galvanized coating.
You can check this out at the UK Galvanizers association website where there's a map showing life expectancy across the UK. Transferring this data to your location might be erroneous, but it will give you an idea.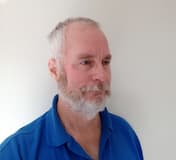 Geoff Crowley
galvanizing & powder coating shop
Glasgow, Scotland