The finishing.com Hotline: Serious Education ... plus the most fun you can have in metal finishing. Ted Mooney, Webmaster


Differences between SS304 and SS316 stainless steel
adv.
++++++
Hi
I work for a company which works in promotions. My client has said that the minimum quality they will accept is SS316 for hip flasks. We usually use SS304 (18/8) stainless steel for ours. So please can someone tell me is SS316 an 18/10 material or is it something very different. I would really appreciate your soonest assistance.
Christopher H
[last name deleted for privacy by Editor]
promotional merchandise - London, England, UK
---
++++++
Good afternoon:

304 and 316 are both austenitic stainless steels, but 316 has about 2% Mo added. In addition, the Ni and Cr composition ranges are different for these materials.
Steve Bizub
- St Louis, Missouri
---
++++++
316 SS also contains about 2.5% molybdenum for improved resistance to corrosion from chlorides (found in salt, seawater, sweat, etc.). Lots more info on the Internet.

The customer is always right!
Ken Vlach
- Goleta, California

finishing.com honored Ken for his countless helpful
& well researched responses. He 'disappeared' in
2008, never answering our several inquiries about
his situation. But we believe that this is his obit
and would greatly appreciate hearing from anyone
who knew him. Thank you Ken, and rest in peace.
---
++++++
Mr Christopher H.

I believe this enquiry stems from a concern your principal has about the corrosion resistance of stainless steel as to how long it will last once manufactured and sold, and how long will the Stainless steel remain inert to the excitement within (the alcoholic materials)

There exist a series of solutions designed for the Passivation of Regular and exotic grades of Austenitic grades of SS which function by removing the corrosion prone free iron from the surface of the SS leaving behind a Chrome and Nickel rich layer.

This effectively protects, enhances life and does not change any other characteristic leaving the surface exactly as spectacular as before.

It is well known that free iron on Stainless steel changes the taste of alcoholic beverages somewhat. These passivating solutions are made from FOOD-SAFE materials and are certified for use in Breweries.

I cannot provide commercial info but as a consultant I am findable if you wish, on this website.

Regards,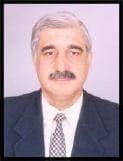 Asif Nurie
- New Delhi, India
---
January 10, 2009
Mr Christopher H,

Basic difference between SS304 & S316.

First of all I tell you one thing, Both material having 16-18% Cr.
1. SS316 having high corrosive resistance in compare to SS304.

2. SS316 is more easily welded than SS304.
Chetan Sharma
- India
---
March 24, 2009
Sir,
I am looking for a material SS304 to be used for one of our project. It seems from your question that you know about this material. Kindly tell me what is the composition of SS304.
devadas babu
DEFENSE - chennai, Tamilnadu, INDIA
---
March 2009
Hi, Devadas. Just google this phrase: '304 stainless composition'. Each of the first dozen hits will give you what you seek.
Regards,
Ted Mooney, P.E. RET
finishing.com
Pine Beach, New Jersey
---
July 2, 2010
One to one comparison or difference between SS304 & SS316?
Mandar Bakshi
product designer - Indore, M.P., India
---
July 7, 2010
Hi, Mandar. In light of what has already been posted, I don't know quite what you are getting at. Can you please clarify by phrasing your question in terms of what has already been written? Also please tell us what you want to build and what environment it will see. Thanks!
Regards,
Ted Mooney, P.E. RET
finishing.com
Pine Beach, New Jersey
---
March 31, 2011
For Waste Water application, tertiary filtration - would filters be required to be fabricated in 316 or 304's would be able to handle it? Would there be an advantage on the 304, say chlorine resistance if there is?

Thanks,
Al
Al Soco
-
Manila, Philippines
---
November 3, 2011
hi, currently we are planning to buy grease trap device for our company. The device is made of SS304 material. Can anyone advice whether is it a better choice to get the device made of SS316.
Ruthiraan Mani Maran
-
Penang, Malaysia
---
February 18, 2012
SS304 or SS316 pipe for potable drinking water use, which one is recommended ? why ?
Jack Ho
-
Hong Kong