The finishing.com Hotline: Serious Education ... plus the most fun you can have in metal finishing. Ted Mooney, Webmaster


Compatibility of aluminum and brass
+++++
Q. Hi my name is Rhonda, I'm in the hardware business and I am trying to find the correct answer for several of my customers as pertaining to small engine repair. The question is this:
If a brass pipe nipple is inserted into an aluminum block engine for the purpose of simplifying oil draining, will there be any galvanic action between the engine block and the brass nipple? Or would it be better to use black iron or galvanized iron?

Thank You.
Rhonda Reeves
hardware store employee - Boston, Massachusetts
---
++++++
A. Brass is incompatible with aluminum, per Mil-STD-889 [link is to free spec at Defense Logistics Agency, dla.mil] (and Notices 1, 2 & 3 thereof) DISSIMILAR METALS.
Galvanized is your best choice.
Ken Vlach
- Goleta, California

Finishing.com honored Ken for his countless helpful,
well researched responses. He 'disappeared' in 2008
never answering our several inquiries about his
situation. But we believe that this is his obit, and
would greatly appreciate hearing from anyone who
knew him. Rest in peace, Ken. Thank you for your
hard work which we all continue to benefit from.
---
++++++
A. I think an aluminum nipple would be the best choice from the corrosion point of view. You didn't mention it. Why aren't you considering it?
Guillermo Marrufo
Monterrey, NL, Mexico
---
++++++
A. Come on guys. A little application perspective here. It is a small engine nipple covered in oil. How much galvanic corrosion will occur? Surely not measurable in my lifetime. Brass, Black Pipe or Galvanized should be fine. For added protection use some good High Temperature anti-seize and you will be fine.
Thomas J. Martin
- New Britain, Connecticut, USA
---
++++++
Thanks, Thomas ... I certainly can't strongly disagree with you, and if a backyard mechanic was working on his own beater, I'd agree a hundred percent.
But Rhonda is trying to educate herself on the issue of galvanic corrosion to be able to best help her customers, and the answers may be helping her do that.
Ted Mooney, P.E. RET
finishing.com
Pine Beach, New Jersey
---
++++++
A. The fact that this question is even being asked is commendable! I remember the days I always went to the corner, independent hardware store to get advice. Well, all those corner hardware stores are gone - replaced by the mega-importers such as Lowes and Home Depot! If I can't have my independent corner hardware, at least I have a new found respect for True Value! One of the questions here is how much dissimilar metal area is exposed? The fact that the inside is bathed in oil helps the inside (oil is a really poor electrolyte corrosion wise), however, the outer portion of the aluminum and the brass is where the corrosion will likely progress from. Painting or otherwise covering up the dissimilar metal junction is the best bet if you have to go with brass to aluminum. I'm sure True Value carries either an aluminum or zinc rich paint [linked by editor to product info]. Cadmium plating is used heavily by the aerospace and military industry to interface between aluminum and either steel or stainless, but I wouldn't' suggest this since the result would be a non-RoHS compliant product!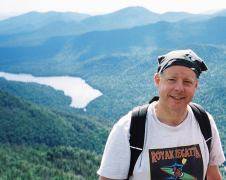 Milt Stevenson, Jr.
Syracuse, New York
---
February 9, 2011
A. Should be fine. Since the aluminum is relative much more anodic that the brass, it would normally experience more corrosion. However since the aluminum is so much more massive than the brass in your situation, it acts as a sink, and won't experience any concentrated corrosion. In a nutshell, galvanic corrosion becomes essentially negligible, and neither metal will corrode any faster than they would normally on their own.
Mike G, Maine
-
Melbourne, Florida
---
---
May 4, 2013
Q. Have a Pontoon boat with aluminum pontoons; need to put a plug into the pontoons. What should I use for a plug: BRASS? GALVANIZED? OTHER ?
Bryan Carter
- Cropwell, Alabama
---
June 16, 2013
A. Machine cut them out of Aluminum itself and Anodize them to prevent them corroding tight together. Why think about another material?
Khozema Vahanwala
Saify Ind
Bangalore, Karnataka, India
---
---
July 24, 2014
Q. I am doing a project using various small sizes (1/2" - 7/8") of round tubes that I want to slide rings onto as an architectural detail. The perfect "rings" that I found are brass compression sleeves that are used in compression fittings for copper pipe. I know steel tube is bad, but for this "interior" application would aluminum be acceptable?
When it's done it will be powder coated.
Larry Gautreau
interior glass specialties - San Bernardino California US
---
July 2014
A. Hi Larry. Almost anything is okay in a climate controlled interior application :-)
Galvanic corrosion requires, in addition to a metal-to-metal contact between dissimilar metals, an "ionic path" (salty moisture).
Regards,
Ted Mooney, P.E. RET
finishing.com
Pine Beach, New Jersey