The finishing.com Hotline -- Serious Education ... plus the most fun you can have in metal finishing
Anodizing female threads
+++++
Having problem with stainless to stainless galling of threaded assembly on a manufacturing tool. Parts get heated to about 100c and are in a corrosive (Cl2/BCL3) vacuum environment (semiconductor etch tool). Once the parts gall, the bolt generally gets snapped off in the machine part and we run the risk of damaging the machine while trying to drill out the bolt. What I am proposing is that we still use the stainless bolt but change the female part of the assembly to anodized aluminum. Sounds simple but the problem arises with the fact that the machine is an aluminum etcher so ALL parts of the female assembly, including the threads, must be protected by anodization. My plater says that if we anodize the female threads then the bolt will unlikely go in the hole anymore because he cannot control the thickness of the coating on the internal threads. Any suggestions? Thanks.
Tim McKenna
Semiconductor fab - Carrollton, Texas
---
+++++
Your plater understates the problem; theads can't be properly anodized, whether male or female. Perhaps you can silver plate the bolts or the holes, or use a gall-resistant grade of stainless steel?
Ted Mooney, P.E. RET
finishing.com
Pine Beach, New Jersey
---
First of two simultaneous responses -- +++++
Absolutely agreed, Ted. Silver plating is the best solution.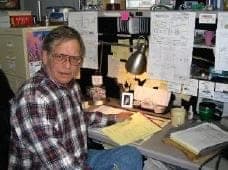 Jeffrey Holmes, CEF
- Spartanburg, South Carolina
---
Second of two simultaneous responses -- +++++
Anodizing of threads has a much poorer reputation then it deserves; there are many cases where it is a horrible idea (a hardcoat anodize WILL make the threads too brittle because of the thickness, and super close tolerances will almost certainly be affected), but in many applications a type II anodize has great results with no complications.

How close are your tolerances? We regularly anodize threaded parts - male and female - for customers involved in book binding and presentation materials (Chicago posts and screws), sign making (aluminum nuts and bolts), and commercial grade fasteners (lots of screws, bolts, and nuts). We will regularly get parts in - especially the Chicago posts and screws - that are made to fit together, we will check them before and after the anodize with success. And, this is vital for the economics of it, this is done using a BULK anodizing process rather than racking!

If one or two ten-thousandths of an inch is going to make a major difference with your parts, then yes - you may want to look at something other than anodizing. But, if your part can absorb just a little more variation than that, you would probably be fine with a type II anodize.

Good luck,