Serious Education ... plus the most fun you can have in metal finishing.




Best plating on porous aluminum castings
++++
Q. Hi Friends,
Can you please suggest the best plating that can be done on a porous die-cast aluminium part (Heat sink). It should withstand 72 hours of salt spray.
Suman
[last name deleted for privacy by Editor]
vendor development - Bangalaore, Karnataka, India
---
++++
A. Hi Suman. I'd say poor plating is the best plating that can be done on a porous die-cast aluminum part :-)
Seriously though, any plateable metal can be plated on virtually any substrate -- the choice is based on why you are plating the part -- it's not based on finding a plating that works on porous parts.
It's possible to vacuum impregnate the castings to render them non-porous or at least much less porous. It's possible to anodize them, or paint them, or plate them with almost anything, but I think anodizing is the most common choice. Good luck.
Ted Mooney, P.E. RET
finishing.com
Pine Beach, New Jersey
---
++++
Q. Hi Ted, thanks for your reply. We cannot avoid porosity on castings. Vacuum impregnation was a good idea. I tried doing ENP on it. ENP doesn't stick on impregnated area. I tried Zinc. Zinc is not penetrating deep into the fins. I tried anodizing. I am not happy with the finish. Is there any other alternate. On porous surface, plating fails very quickly. Corrosion starts from the porous surface; ultrasonic cleaning helps a bit but not 100%.
Regards,
Suman
[returning]
vendor development - Bangalaore, Karnataka, India
---
++++
A. What is wrong with chem film (Alodine, Iridite and etc)? What is wrong with anodize. Both are cheaper and should work for a heat sink.
James Watts
- Navarre, Florida
---
++++
A. Suman,
It should be obvious that porous parts will retain the plating solution and bleed after plating. As you are in B'lore, suggest contacting Mr K Vahanvala who is a professional plater and runs Saify Ind. He is your last hope of success.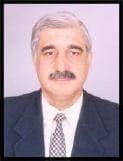 Asif Nurie
- New Delhi, India
With deep regret we
sadly advise that
Asif passed away
on Jan 24, 2016
---
++++

Hi Asif,
I just saw this and had a rollicking good laugh over it! I'm already on Suman's black list as a plater who can't plate on porous parts! But Suman, to answer your question: zincate, EN and Zinc Cobalt, seems to be the way to go ahead on this.
Khozem Vahaanwala
Saify Ind
Bangalore, Karnataka, India
---
++++
Q. Vahanwala my Friend.
Need is the mother of invention. Everyone knows porous Surface will bleed after plating. We need to come out with a solution to overcome this. Please take back the word Blacklisted - I am still doing business with you & coming for all R&D work. No doubt you are the right person to give solution to my problem. Vahanwala, I want to come out of ENP fully.
Hi James, Anodizing & Chromating meets my functional requirements. But doesn't meet aesthetic requirements. Can I do some plating on top of anodized / chromated surface.
Regards,
Suman
[returning]
vendor development - Bangalaore, Karnataka, India
---
++++
A. You appear to have tried nearly everything and nothing is satisfactory. A zincate followed by a copper strike followed by a copper build followed by nickel may work, but that is a lot more expense and time and places for failure.
Better castings might be a more affordable way to go. Another thought would be to zincate and alkaline EN strike followed by a conventional EN. I doubt if it will meet your needs, but it is a last effort to try. PS, I hate castings and am not in love with bad extrusions.
James Watts
- Navarre, Florida
---
++++
A. If you were sand casting your situation would be hopeless but aluminum die casting MUST render a part with integrity and soundness. There must be something or many things wrong in your casting process. A quality management program for your castings is the answer not finding a miracle plater.
Guillermo Marrufo
Monterrey, NL, Mexico
---

Hi. My vote is for Guillermo's answer! Quality management of the die casting step is essential. Sometimes, although costly, it's a matter of inspecting each casting and throwing each poor one back into the melt pot until better dies, better metal, or better methods are available.
Regards,
Ted Mooney, P.E. RET
finishing.com
Pine Beach, New Jersey
---
+++++
A. For porous aluminium castings, vacuum impregnation is best idea. It can withstand 250 degree temperature, 72-hour salt spray, etc.
Sandeep Nandra
- Chandigarh, India
---
---
October 5, 2016
Q. Hello

I'm looking at ways to have dual finishes on a die cast aluminium heatsink.
Neither side is cosmetic (internal part).
One side should be black + dielectric + a rough surface for improving heat dissipation.
The other should be natural color + conductive + polished surface, as it is used for EMC shielding.
My actual process is painting with masking.
I'm looking if a surface treatment (like anodization on one side, and chrome finishing on other) will do in a more industrialized way (more automated).

Thanks for your help
Regards
SUSINI Dominique
product engineer - RUEIL, FRANCE
---
October 2016
A. Hi Dominique. Anything is possible, but automation of plating is not easier than automation of painting. Further, painting is usually more tolerant of poor diecastings than plating is.
If you wish to chrome plate one side and black anodize the other side, it is possible with a masking sequence, but nickel plating rather than chrome plating would probably be better and easier.
Regards,
Ted Mooney, P.E. RET
finishing.com
Pine Beach, New Jersey