Changing appearance of brass to satin chrome without plating?
adv.
+++
Q. I'm trying to find a chemical compound or other solution to change the color of a 2" wide, 40" long brass bar that runs the length of my fireplace to a color and finish more like a satin chrome or nickel. Most of the metal plating companies in my area have closed, and the one or two that I have located do not accept jobs as small as mine. Can anyone offer any advice?
Thanks,
Carri O'Neill
homeowner - Corte Madera, California, USA
---
+++
A. Unfortunately, Carri, brass is brass and chrome is chrome, and one is goldish while the other is silverish.
You may have to ship the item to get it plated. Labor is the biggest part of the cost of most things, and to replate a single item, spending a couple of hours in the process, will make it cost more than most consumers think it's worth. But if it's special to you, a plating shop can certainly do it.
Something that is dirt cheap and may or may not impart the look you want is a metallic wax rub [ wax rub
[linked by editor to Rub 'n' Buff product info at MisterArt]], probably only applicable if this is a decorative feature far removed from the fire and doesn't get hot. Good luck.



Ted Mooney, P.E. RET




finishing.com




Brick, New Jersey
---
+++

Plating of a single item can be very expensive. You could try a can of high temperature aluminum paint. It can be moderately close to a satin finish.



---
+++
A. You can try with paste silvering or tinning!
Paste silvering recipe:
10 gm silver chloride
20 gm salt
20 gm cream of tartar (potassium bitartrate)
It must be rubbed on grease and oxide free object (with piece of leather or cork) and you must lacquer or wax it!Good luck!
Goran Budija
- Zagreb, Croatia
---
September 9, 2011
Q. Hello! Wow, I ran across this page while Googling and what a terrific resource it is!

I'm purchasing a new coffee table (Thomasville Stiletto) that is absolutely perfect for my new living room, however, it is made of brass and finished in a dull, gold-ish metallic color.

I'd like to make it more silver than gold to match the rest of the room concept. I was thinking of using a product that could be rubbed on so that it overall takes more of a silver color than just painting it solid silver.

Does anyone have recommendations for the best product, paint or method to accomplish this?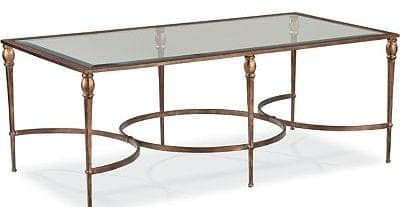 Thanks!
Chris
Chris Westfall
Hobbyist -
Orlando, Florida, USA
---
December 25, 2011
A. www.apartmenttherapy.com/chicago/tips/strip-brass-plating-with-oven-cleaner-style-north-139280

I saw this on the Nate Burkus show and they used oven cleaner to change the color of brass to chrome. the chemical in the oven cleaner alters the brass color and it looks just like chrome without painting and looks much better.

Marianne Reile
-
Evanston, Illinois, USA
---
December 26, 2011
Hi, Marianne.

That is an interesting possibility. Thanks! It is true that a lot of brass toned stuff is not really brass but actually nickel plating with either a flash of brass plating over it, or a brass tone tinted lacquer over it. If you can remove that top layer, yes, you can be left with the bright nickel plating. Or maybe left with a mess if it wasn't what you thought it was :-)

Regards,



Ted Mooney, P.E. RET




finishing.com




Brick, New Jersey
---
---
February 22, 2014
Q. Just moved into a 30 year old home and most of the fixtures are gold; we're updating to a satin nickel finish. my sliding door is no longer made, and the handle is a special part you can't find in stores. So, I'm looking to take the gold to satin nickel. What would you recommend for looks and durability?
brad mock
- omaha, Nebraska, USA
---
February 2014
A. Hi Brad. If price were no object I'd recommend taking it to a plating shop for satin nickel plating. But if $100 or a little more sounds excessive to you, there's always nickel colored spray paint. Good luck.
Regards,



Ted Mooney, P.E. RET




finishing.com




Brick, New Jersey