The finishing.com Hotline: Serious Education ... plus the most fun you can have in metal finishing. Ted Mooney, Webmaster


Brass Protection
---
+++
I have a medium size "Brass" collection that I clean often, my question is where or what can I use to protect my brass (keeping bright) after cleaning it . Any helpful suggestions?
Norma
- Youngward, Logan, Utah, USA
---
++++
Saw your request for information about protecting the 'shine' on brass.
I have the same problem - I build clocks and keeping the look is a problem.
Did you receive any good ideas that work? I would appreciate any information that you received that works.
Many Thanks,
H.D. Dickinson
- La Canada Flintridge, California
---
+++++
My name is Jamie and my family has a chrome plating/powder coating company. What I would like to know is what would be the best way to protect brass indoors, (such as churchware- type of lacquer or clear coat without leaving haze or overspray) or outdoors such as lighting fixture.
Jamie Szymanowski
PLATING AND POWDER COATING SHOP - Toledo, Ohio, USA
---
+++++
Jamie

There are alternatives available.

1) Over Brass..Indoors. Use a Nitrocellulose based material like Century lacquer from G J Nikolas. Its the right way.

2) Outdoors. The brass will need Electrophoretic lacquering. This calls for in an Electrophoretic lacquering plant, and chemicals. E.Coat is the best direction to protect brass outdoors for say 3 to 4 years.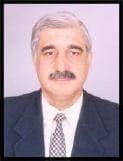 Asif Nurie
- New Delhi, India
---
+++++
Indoors You can use any good nitrocellulose based lacquer (Agateen is one good brand), outdoors only 2 component epoxy or Incralac.
Good luck!
Goran Budija
- Zagreb, Croatia
---
+++
Is it OK to spray lacquer on brass to keep it from tarnishing? If not, is there some other coating I could use for the same purpose?
Thanks,
Pat W
[last name deleted for privacy by Editor]
- Oakland, California, USA
---
++++
Pat,
I am also interested in knowing if I can use a lacquer on my old brass lanterns that are on either side of my front door. Can you tell me what you have found out about this.
Thanks,
Mimi N
[last name deleted for privacy by Editor]
- Charleston, South Carolina
---
++++
Yes, that's what brass lacquer is for. You can find out more about the technology of brass lacquers from G.J. Nikolas, and people should contact them for industrial quantities of brass lacquer.
For small quantities for home use, you could buy a spray can of brass lacquer [linked by editor to product info at Amazon]. Good luck with it!
Ted Mooney, P.E. RET
finishing.com
Pine Beach, New Jersey
---
March 17, 2008
Recently purchased two outdoor brass light fixtures; want to keep that nice shiny look. Would some water-based acrylic sealer work just as well as the "Brass Lacquer" mentioned in the earlier post?
Sophia Schmidt
- Gaithersburg, Maryland
---
March , 2008
Hi, Sophia. Acrylic sealer might work okay. The principal advantage of brass lacquer is probably the ease of removal with lacquer thinner [linked by editor to product info at Amazon] or Acetone [linked by editor to product info at Amazon]. If you put acrylic sealer on and it starts fading or chipping, or the brass starts tarnishing in areas, it's not easy to redo.
Regards,
Ted Mooney, P.E. RET
finishing.com
Pine Beach, New Jersey