Serious Education ... plus the most fun you can have in metal finishing.

WHAT IS IN PENNIES?
+++
Hello,
My brother needs to know what pennies are made of for his science fair project...but we could not find it ANYWHERE please help me or I will be grounded for life!
Thank -you :):
Your Friend,
Lindsay
[last name deleted for privacy by Editor]
- Pennsylvania
---
+++
Hi Lindsay. Your librarian can provide exactly what you need -- but internet search engines mix penny loafers, pennies-off coupons, and idioms about coins from heaven can sometimes be poor research tools :-)
There is composition info on the U.S. Mint site, though, at www.usmint.gov.
Today's U.S. pennies are made of copper plated zinc.
Good luck!
Ted Mooney, P.E. RET
finishing.com
Pine Beach, New Jersey
---
+++
Lindsay, it is not that google did not provide you with the information, it was there, you just chose to not wade thru 46,000 hits. Now think-for one minute- Who makes pennies? Therefore, if you enter US Mint and penny, you will find all kinds of information in the top ten hits. The computer is a research tool, but you do need to take enough time to find out the intelligent way to use it for searching.
James Watts
- Navarre, Florida
---
+++
I remember when a penny was made of mainly copper before the price got too high. 1909-19?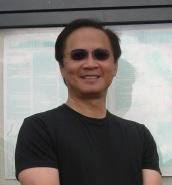 Michael Liu Taylor
specialty stainless steel distributor

Dallas, Texas
----
Ed. note: 1982 was the transition year.
---
(for Kindle)
Unforgettable Experiments
that make Science Fun



Earth Science for Every Kid



Pop Bottle Science



+++
I still have a few steel ones, circa WWII.
James Watts
- Navarre, Florida
---
+++
What are pennies actually made of. What other elements beside copper? Have they always made of this? if not when did they change, and what were they made of before? Thank you for any information!
Sincerely,
Jeff B
[last name deleted for privacy by Editor]
- Regina, Sask, Canada
---
+++
Jeff, your answer differs from Lindsey's because you are from Canada. US pennies were copper, then became copper plated zinc (about 12 microns thick copper) in 1983. I didn't know about Canadian pennies, so I looked in my desk. The oldest I had was 1963, the newest was 1994, and they were both solid copper.

Lee Gearhart
metallurgist
---
++++
If you want a really good answer, here it is: Before 1982, pennies were made of 95% copper and 5% zinc. This got too costly to make, so they started making them with 97.6% zinc and just a very thin layer of copper.
Ken Schoonover
Education - Hillsborough, New Jersey
---
++++
I am just your everyday man who did some experimenting on pennies. I am sort of a collector of pennies, I have a collection of pennies dating from 1943 to 2003, but I am missing a few between. Particularly the 50's, I actually have three questions.
My first one is, what happened to all the pennies made in that time period? My second question is,what were pennies made of before 1983, finally I would like to know when we started making pennies. I have many more questions but I don't know if these are even important enough for you to answer them.
Thank you for your time and knowledge and have a wonderful day.
Michael Bennett
homeowner - Lillian, Texas, United States of America
---
++++
I had a strong magnet in my pocket the other day and found that some pennies were stuck to it (Canadian). So far I have found pennies from 2003, and 2004 that were magnetic. What I found most odd at the time was that I had 2 new looking 2004 pennies, one was magnetic the other not. On closer inspection, the magnetic pennies all had (p)'s under the queens head and felt a bit heavier than the non-magnetic pennies. Makes you wonder what the difference in metals is, and wether it is just where they are minted?
James Hilchie
- Odessa, Ontario, Canada
---
(2006)
Today's pennies (since 1982) are made from coin blanks made of 99.2% zinc and 0.8% copper, with an outer plating of pure copper.Before 1982, pennies were made of 95% copper and 5% tin. Hope I helped!
Emily K
[last name deleted for privacy by Editor]
- LA, California, USA
---
January 2, 2008
Actually I'm dong the same thing for my science fair project and on the official U.S. mint website it said they're made of 97.5% zinc and 2.5% copper. Hope I helped in some way see ya
Nick D
[last name deleted for privacy by Editor]
- Bethel, Connecticut, USA
---
March 4, 2008
my name is Miriam from centennial collage. I want to know why they chose copper to be the metal to make pennies.
miriam z
[last name deleted for privacy by Editor]
employee's daughter - Toronto, Ontario, Canada
---
March 5, 2008
There was a time when money had actual intrinsic value, Miriam: a $5 gold piece was made of about 5 dollars worth of gold, a quarter was made of about 25 cents worth of silver, and a penny was made of about one cent worth of copper. So copper was the right choice for pennies. In those days when you accepted money in exchange for your goods, you were actually bartering, using those valuable metals as a middleman.
Let's say your family grew wheat and you wanted to trade some wheat for some silk cloth and some milk. It was just much more practical to accept gold coins for your wheat and then give those gold coins in exchange for silk and milk than to swap directly.
Nowadays the money has no intrinsic value and instead you are relying on your government to act as a middleman to make sure the coin is worth about the same when you go to buy something as it was worth when you accepted it in payment. That's fine in a time of strong, stable, honest government. Whether it's so fine in the future always remains to be seen ;-)
We've heard colorful but sad stories of the German people between the World Wars carting a wheelbarrow of paper money to the grocer in hope of being able to get a loaf of bread for it.
Good luck with your project.
Ted Mooney, P.E. RET
finishing.com
Pine Beach, New Jersey
---
October 22, 2009
Well...actually pennies are mainly made of Zinc; trust me... my nephew works at the u.s. mint factory.
sindney straight
- new york
---
October 23, 2009
Exactly, Sindney: copper plated zinc.
Regards,
Ted Mooney, P.E. RET
finishing.com
Pine Beach, New Jersey
---
October 23, 2010
pennys are made of vink and yolo trust me I used to work in a mint factory.
elzibeth white
-
chicago, Illinois, united states