Stainless steel 316L versus 904L
++
Q. I know stainless steel 316L is used in pharmaceutical and medical environments, I would like to know if stainless steel 904L can be used as a substitute and if it matches FDA and international standards the same as 316L does.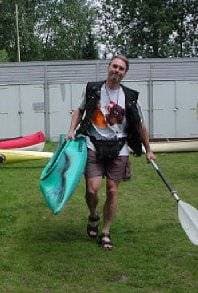 Rene Harmsen
- Amsterdam, The Netherlands
---
++
A. 904L has greater amounts of chromium and nickel than the 316L grade. It is typically used in the chemical industry for severe corrosion environments i.e better resistance to pitting, SCC, IGC etc. In terms of matching international standards I am unsure as to why it would not. The only problem I see with this alloy is that it would be a great deal more expensive than a 316L grade stainless steel.
One thing to note is that the Molybdenum content in the 904L is around 1-2% in comparison to the 316L which is typically 2-3%. This may have an impact upon the pitting resistance of the 904L, but I guess an appropriate corrosion test would indicate this.
Matthew Hogan
- Melbourne, Australia
---
++
A. Concerning Matthew's comment on pitting...
A useful parameter is the Pitting Resistance Equivalent Number (PREn), which is Cr% + 3.3 x Mo% + 16 x N%. The higher the value, the better the pitting resistance (the "N" in the formula is nitrogen, not a typing error for nickel).
Bill Reynolds




consultant metallurgist




Ballarat, Victoria, Australia





It is this website's profoundly sad
duty to relate the news that Bill
passed away on Jan. 29, 2010.
---
++
Q. I know that 904L has a better corrosion resistance but what I need to know is whether or not 904L may be used in medical / pharmaceutical environments. I am concerned because of the 1-2 % copper that is part of the formula.
Thanks in advance.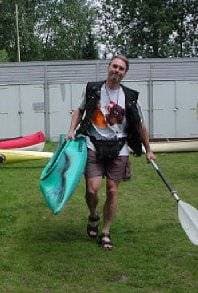 Rene Harmsen
- Amsterdam, the Netherlands
---
++
A. If the material doesn't corrode in the application, then the copper in the alloy, as well as the chromium, nickel, molybdenum, manganese, silicon and all the rest, will not be released to enter whatever liquid is in contact with the metal.
Notwithstanding, there may be some national statutory regulation that applies. Such regulations are often written by idiots and have no technical justification, and vary from country to country, but if they exist then unfortunately they have to be complied with.
Bill Reynolds




Ballarat, Victoria, Australia




It is this website's profoundly sad duty to relate the
news that Bill passed away on Jan. 29, 2010.
---
+++++++
Actually, the moly in 904L is 4-5% NOT 1-2%. It is more expensive than 316L and the 904L has been used in pharmaceutical applications in the past. The price is keeping it from seeing more widespread usage.
Daryl Coleman
- Lakeland, Florida
---
June 17, 2010
My Respect to Late Mr. Bill. I am a Metallurgist and seeing this site for the first time.

Now, our body has fluid containing UREA as well as Chloride Ions. I have seen 316Mo grade used in Plant manufacturing UREA Grade Fertilizer. 904L has higher Mo ... so use it. But ensure that the Inclusion is never above 0.5 Thick and Thin as per ASTM E 45 (type A, B, C and D)
Mr. S. H. Shah
- Ahmedabad, Gujarat, INDIA
---
+++++++
Q. What are the advantages of using HASTELLOY instead of 904L, for sulphuric acid?

I am going to use 904L which is much cheaper, will it be suitable?
Efthimis Patsialos
sales - Athens
---
January 19, 2010
Q. Dear Sir,

My customer is asking for 904L grade. Can I suggest him 316L according to the discussions in previous questions considering the cost involved in this?
Mahesh Durairaj
steel manufacturing - Chennai,Tamil Nadu, India
---
---
July 11, 2012
Q. Hello, I work in soda ash industry, Khewra.
I want to ask which is more corrosion resistant against chloride ions and more economical to use in our pipes: Should I go for 904L or 2205 (S31803)?
Note that there is no sulphuric acid flowing in the pipes.
Thanks,
Asif Ijaz
-
Khewra, Pakistan
---
March 17, 2013
Q. SS316L Or SS904L -- Which material have more corrosion & erosion resistance. I am going to use this rotating equipment in heavy dust environment.
Chandar Gopal
- Tamilnadu, India