The finishing.com Hotline: Serious Education ... plus the most fun you can have in metal finishing. Ted Mooney, Webmaster


Anodes for nickel plating: Difference between squares and S-rounds
+
RFQ: I am looking for suppliers of sulfur-containing nickel sheets (as opposed to pellets or slugs) for use as anodes in nickel or nickel-alloy plating.
Emanuel Cooper
- Yorktown Heights, New York
---
+++
RFQ: Who has good prices on nickel s-rounds?
Lynn S
[last name deleted for privacy by Editor]
plating - Danville, Virginia
---
++
Q. WHAT IS THE METAL ANALYSIS DIFFERENCE BETWEEN 1" X 1" SQUARE NICKEL AND S-ROUND NICKEL BY METAL ANALYSIS?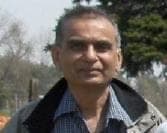 Popat Patel
Howard Finishing
Roseville, Michigan
---
++

A. That will depend totally on the analysis that you get from the vendor. A word of caution, square is NORMALLY electrolytic nickel and S-rounds are sulfur depolarized nickel typically used in nickel sulfamate bath but should not be used in Woods Nickel Strike tanks. If they are both sulfur depolarized, then virtually the only difference is in the ease of handling and the way that they stack or nest in the anode baskets. You can get garbage from fly-by-night vendors. Quality of product from the main 2-3 manufacturers will be high and very consistent.

James Watts




- Navarre, Florida





---

++

A. S-round nickel contains a small but essential amount of sulphur, whilst nickel squares are made from electroformed nickel and are of high purity. Off hand I cannot recall the amount of sulphur present in S nickel, but I think it is about 0.1% - no doubt someone else can give a more precise analysis. However, the presence of sulphur is very important as it allows S nickel to be used over a wide range of current densities and therefore the anode-cathode area relationship is not so important. It can also be used at a lower voltage compared to pure nickel, thereby saving energy. Furthermore, since it is more active than pure nickel, there is no need of the presence of chloride in the electrolyte to help dissolve the anodes. Chloride will induce stress in nickel, which can be disastrous in electroforming; saying that, many electroformers still use about 10 g/l chloride just to be on the safe side. S nickel will dissolve more uniformly than pure nickel, but it still should be used with anode bags, despite forming less sludge than pure nickel. Nickel squares are used primarily in titanium baskets, that MUST be bagged as pure nickel produces much more sludge. To promote nickel square dissolution, the electrolyte must contain a lot more chloride, which adds to the material and maintenance costs.

Trevor Crichton




R&D practical scientist




Chesham, Bucks, UK





---

++

A. Rounds are usually "S-rounds", sulfur depolarized nickel. The squares are usually electrolytic nickel, with less or no sulfur. Anode suppliers distribute both and have the composition of both available for you.




Ted Mooney, P.E. RET




finishing.com




Pine Beach, New Jersey




---
September 25, 2008
Q. Both nickel S round and nickel R round can be used in electroplating as anode.
I want to know the difference between these 2 materials in terms of composition and why 2 different materials exists and what is the advantage of using one material over the other?
What changes in the concentration can be expected when we switch from nickel S-round to nickel R-round?
Ranjith Royar
Process Engineer - Singapore
---
September 25, 2008
A. Hi, Ranjith. The sulfur assists in anode corrosion, preventing the anodes from going passive. If you are doing conventional Watts' bright nickel plating, S rounds are the thing to use. If you are running a high chloride strike bath, the R Rounds may be more appropriate. If you are doing sulphamate electroforming, special techniques may be employed which use both types of anodes in separate compartments for the purpose of generating a controlled amount of "magic" stress reducer.
Please tell us about your nickel plating process. Thanks.
Regards,
Ted Mooney, P.E. RET
finishing.com
Pine Beach, New Jersey
---
October 7, 2008
Q. Sorry Mr. Ted Mooney, I am bit late.
Actually we are doing plating nickel on copper paste and our solution contains nickel sulphate and nickel chloride.

Is this information is enough for you to explain more on my previous question.
Ranjith Royar
Process Engineer - Singapore
---
October , 2008
A. Hi, Ranjith. For a conventional Watts' nickel bath (nickel sulphate / nickel chloride) the S-Rounds is usually used to promote anode dissolution / deter anode polarization.
Regards,
Ted Mooney, P.E. RET
finishing.com
Pine Beach, New Jersey
---
June 16, 2010
Q. If you switch from S rounds to R rounds what is the negative? The R rounds do not decompose as uniformly and the usage of R rounds would be more to make sure that uniformity of plating can be constant? The market is becoming increasingly tight on S rounds and the cost difference makes R rounds more beneficial.
J. Smith
- Troy, Michigan
---
June 27, 2010
A. Hi, J. The theoretical problem is that the nickel will go passive and not dissolve into the plating solution. The result will be a rapid decline in nickel concentration, leading to plating inefficiency, rising pH, and a plating process out of control.
While it is possible to increase the chloride content to assist in anode dissolution, this raises other problems like excessive stress. It may be possible to run a Watts' nickel plating bath without sulfurized nickel anodes, but it is definitely the hard way :-)
Good luck.
Regards,
Ted Mooney, P.E. RET
finishing.com
Pine Beach, New Jersey
---
August 18, 2011
Q. We now using R-round nickel anode for Sulfamate batts nickel plating. Because of R-round distribution in Viet Nam we now consider to use R-square (1x1 inch) for substitute. Pls kindly let me know the difference between square & R-round nickel. What is the disadvantage of substitute and how to solve the problem that may appear. Thank you very much.
VU HONG QUAN
-
Viet Nam
---
August 19, 2011
A. Hi, cousin Vu.
Both anode materials are type R, so they should not cause significant problems. Many shops use R squares.
Regards,
Ted Mooney, P.E. RET
finishing.com
Pine Beach, New Jersey
---
---
June 5, 2013
Q. WHICH SIZE OF NICKEL metal (25 mm x 25 mm or 100 mm X 100 mm) IS THE BEST FOR USE IN NICKEL BASKETS?
RAJESH BASSI
- LUDHIANA, PUNJAB, India
---
June 5, 2013
A. Hi Rajesh. I can't recall ever having seen the 100 mm x 100 mm (4" x 4") nickel squares. I would conjecture that they would cause bridging problems unless you are using very large anode baskets (wider than 4") -- but this is obviously supposition rather than experience.
Regards,
Ted Mooney, P.E. RET
finishing.com
Pine Beach, New Jersey
---
June 15, 2013
A. 10 by 10 are the same as 2.5 by 2.5 nickel; the only thing you will notice is that with 10 by 10 your baskets will be full with less material because they have big spaces between them, I like to use round pellets or nickel carbonyl method obtained nickel, they are more dense inside the baskets, and also is better to use type "s"; for me it gives better results because it has less tendency to passivate in the baskets. The other issue is that you have to compare the purity of the material.

They are produced the same way, the size of the cut is the only difference.

There is somebody that produces that nickel (pellets) in this page I saw his post one day offering this product.
Daniel Hernandez
- Bucaramanga Colombia
---
June 20, 2013
Q. Hi,
as per my last question,we are using the baskets of size 30"x6"x2" in our Nickel plating process and using the Ni-metal size of 4"x4". Is there any other difference using Ni-metal of 4"x4" or 1"x1" other than bridging.We measured the same current in both cases in the baskets.
Regards
RAJESH BASSI
Electroplating - Ludhiana, punjab, India
---
June 2013
A. Hi cousin Rajesh. If the vendor insists they are identical in composition and they're only cut to a different size, and you've received two responses here regarding the size, I don't think there is anything more to say. However, if they are from two different unknown vendors, then nobody can even hazard a guess. Good luck.
Regards,
Ted Mooney, P.E. RET
finishing.com
Pine Beach, New Jersey