The finishing.com Hotline: Serious Education ... plus the most fun you can have in metal finishing. Ted Mooney, Webmaster





Aluminum casting burrs / flash / lamination
I am looking for a finishing process that will remove flash, burrs, lamination from aluminum die castings. A trim press is used to remove large window flash, but many areas require subsequent processing to remove sharp edges from internal cavities. The current method utilized is a person with a steel file (after the parts are shot blasted). It is very ineffective. Pneumatic hand tools have been used in the past but part geometry inhibits effective processing.
Are any of the following processes applicable?
chemical wash
high pressure water blasting
thermal deburring
vibratory deburring
others?
Jason S
[last name deleted for privacy by Editor]
- Indianapolis, Indiana
---
There are too many unknowns here to answer your question properly. Because you mentioned the use of a hand file, the alternatives you suggested did not sound aggressive enough. Part size, volume of pats, configuration or accessibility as well as what is the final surface finish are all important to answer this question.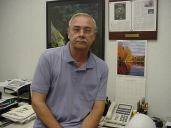 AF Kenton
Nova Finishing Systems Inc.
Hatboro, Pennsylvania
---
The parts in question are high-pressure-cast aluminum transmission cases and converter housings. Part geometry varies widely by product line. Generally speaking, the trouble areas are oil passageways that pass through the casting. Typically 1/2" square and entering 2-3" from the face of the part. This passage intersects with a similar passage entering from an adjacent face of the casting.
The interior passage has flash at the deepest point of the passage (where the two die surfaces mate during casting). A punch press operation ensures that the flash does not completely seal the passageway off, but is not precise enough to ensure 100% flash removal from this intersection point. That's where the hand filing commences, but with 10-20 discrete oil passages that must each be inspected and "touched up"...you can imagine the volume of labor that is required to keep up with the flow of parts.
Jason S
[last name deleted for privacy by Editor]
- Indianapolis, Indiana
---
Sounds as though it's past time for new dies, so the flash doesn't occur in the first place. You can't make good quality product from worn or badly made tooling.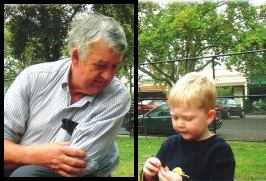 Bill Reynolds
consultant metallurgist
Ballarat, Victoria, Australia
We sadly relate the news that Bill passed away on Jan. 29, 2010.


---
It sounds like the part itself eliminates several of your options. The part is probably to large for thermal deburring, and because of the passages you definitely would not want to attempt vibratory deburring. It is hard to say without seeing the part but, have you thought of brush deburring. It may require Robotics and or fixturing, but if the volumes are high enough it could be justified.
Arnold Walker
- Independence, Kentucky
---
Typically the options you outlined are options as follows:
1.Thermal de-burr is for small sized castings because of the chamber size and competitive pricing means filling it up to the top; Also, a thermal de-burr is good for this type of flash as you have described but the casting sounds too big.
2.Chemical mill is much more effective on zinc and for much thinner flash ( approx. 0002"-.008").
3.Vibratory de-burr could work, but needs the internal core (where the flash is)to be of a size so the media doesn't get stuck in the casting interior; Additionally, if the flash is too heavy, it just rolls it over,causing more of a problem. Also, the castings may be too large for the mills; Common mill size is from 6-10 cubic feet.
4.A small de-burring tool is probably the most plausible solution if the castings are too large for the above options; A good solution is a miniature air driven belt sander that allows the operator to go into the casting and eliminate the flash from the intersecting cores,but if the flash is too thick, it will tear up the belts, and be quite expensive and time consuming......so, files may be your only option besides fixing the tooling.
Joe DeAmicis
die casting & plating - Edison, N.J., USA
---
Sorry it took so long to get back to you, but you got some good responses. My best suggestion is to look into abrasive honing or extrude hone technology. This is an expensive system, but it is probably the best suggestion I can come up with. If you need more info , get in touch.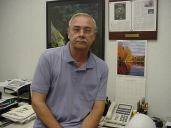 AF Kenton
Nova Finishing Systems Inc.
Hatboro, Pennsylvania
---
There are rotary disc type brushes that can be custom designed for de-burring, they are an abrasive nylon filament impregnated silicon carbide. These are typically used in a variety of applications for de-burring.
Michael A. Ruffalo
- East Point, Georgia, USA