The finishing.com Hotline: Serious Education ... plus the most fun you can have in metal finishing. Ted Mooney, Webmaster


Yellow Zinc Plating or Clear White Zinc Plating
Hi,
Q. The question is about the choice of Yellow Zinc Plating or Clear White Zinc plating. Zinc Chromate in the powder form is a known carcinogenic. Is Clear zinc plating any better?
Madan Rangabasyam
- Brampton, ON, Canada
---
A. Hi, Madan.
Probably. Traditionally yellow hexavalent chromate was used for the optimum in corrosion resistance, while clear or blue hexavalent chromate was used for a brighter appearance where less corrosion resistance was acceptable, and clear or blue trivalent chromate was used where very little corrosion resistance was needed. But, just because the coating is clear or blue is not a guarantee that it is free of hexavalent chrome! So remember to ask your plater (or your supplier if you are the plater) if the clear chromate is hex-free and RoHS compatible.
Ten years ago there was little trivalent chromate conversion coating. But changing standards are dictating that virtually all chromate coatings will be hex-free very soon.
Ted Mooney, P.E. RET
finishing.com
Pine Beach, New Jersey
---
Q. Since this thread is about zinc plating, would like to post a few questions here.
I strongly agree that yellow zinc is the most corrosion resistant (I have seen extensive use of it in armored vehicle parts) compared to blue or clear zinc.
But when we talk about clear zinc, is it the same as white zinc we are referring to?
For blue, clear/ white and yellow zinc, are there any preference of its use in regions of the world (e.g., Europe, US or Asia). this sound silly doesn't it?
...and what is the difference between zinc plating and chrome passivate?
Very inexperienced at this, need some answers desperately!
thanks in advance.
Pho Boon Kee
- Singapore
---
A. Hi, Pho. Your last question first, so we are all on the same wavelength. Steel parts are never just "chrome passivated"; that process and that term implies that the parts were zinc plated. Similarly, zinc plating without a subsequent chromate conversion coating is very rare. So when you see terms like "yellow zinc" what is really meant is zinc plating followed by chromate conversion coating of a yellow color.
I believe that the answer is that 'white zinc' is not a generally accepted name, at least in the USA, but that the inquirer was referring to a clear chromate coating on zinc plating.
My expectation is that hexavalent chromates will eventually be banned throughout the world because of their toxicity and possible carcinogenicity. They are already forbidden on automobiles in Europe, which has meant that all car manufacturers throughout the world stopped their use; you may as well do the same on your products.
Because hexavalent chromium is inherently yellow, the yellow chromates have been in the past associated with high concentrations of hexavalent chromate. The clear and blue chromates were lower in hexavalent chromate and less corrosion resistant. The newer chromates are free of hexavalent chromate, and the yellow color is usually just dye.. They are not as corrosion resistant or forgiving as hexavalent chromates, but with care and with topcoats of wax, lacquer, zirconium, silanes, etc., they can be okay.
Some people call the chromate conversion coating that is applied on top of zinc plating 'chrome passivate'.
Ted Mooney, P.E. RET
finishing.com
Pine Beach, New Jersey
---
January 13, 2010
Q. Has yellow zinc, or perma-gold, been outlawed in Europe for finishing on all products. I'm wondering if this finish is available on construction materials like Unistruts.

Thanks
jacques chiron
- seattle, Washington
---
January 13, 2010
A. It's a difficult question to answer, Jacques, because there are RoHS standards, and WEEE standards, and soon REACH standards. Some apply to some product lines but not all, etc.
But here's what might be an answer: Specify that the zinc and chromate finish must be RoHS compatible, and you'll be okay. Most plating shops have switched to RoHS compatible trivalent chromates anyway. You'd probably have a hard time getting a shop to do non-RoHS hexavalent chromating. Perma-gold sounds like a trademark that I'm not familiar with, but if it has been around a while, it's probably for hexavalent chromate.
Regards,
Ted Mooney, P.E. RET
finishing.com
Pine Beach, New Jersey
---
April 13, 2010
Q. What is the salt spray hour figure for standard trivalent chromates compared to the hex chromates of the past.

Also, I am fastener dist. and already running into the REACH requirements.

Thanks,

Jim
Jim Costello
- Oakwood Village, Ohio, United States
---
April 14, 2010
A. Hi, Jim. The trivalent chromates today are marketed as 'replacement' for hexavalent chromates and offer, in theory, the same number of hours of salt spray resistance before white rust -- which I believe was 96 hours. Naturally, suppliers may claim theirs will last longer, while some plating shops claim that the replacement trivalent chromates don't really match the old hex chromates :-)
Regards,
Ted Mooney, P.E. RET
finishing.com
Pine Beach, New Jersey
---
October 13, 2011
Q. DEAR SIR,
HOW TO DO ZINC YELLOW PLATING? What are the chemicals used in it, and what is the ratio is used for zinc yellow plating, and how much the cost, and how much area do we require to do the same?

thanking you,
yours faithfully,

L.SATHYANARAYANAN.
SATHYA NARAYANAN
EMPLOYEE -
BANGALORE, India
---
October 27, 2011




A. Hi, Satha.

"Yellow zinc plating" means zinc plating followed by a yellow chromate conversion coating. The process may be done in plating barrels or by racking the individual parts, and usually involves cleaning, activating, zinc plating, chromate conversion coating, and drying -- with good rinsing between each stage. Each of these steps requires process control. The cost and the area required can vary from very little for one part to a million dollars and the size of a basketball court for a fairly good sized line; but there is no real upper limit to cost and size.

If you have parts to be zinc plated you should contact a plating shop to outsource the work, or contact a consultant or supplier to consider installing a plating plant. There are entire textbooks just on the subject of zinc plating -- it can't be explained in full detail in a public forum. Good luck.

Regards,




Ted Mooney, P.E. RET




finishing.com




Pine Beach, New Jersey





Zinc Plating
by Geduld

---
October 26, 2011
Q. Hello.

The Zinc yellow plating, according to ASTM B633 [link by ed. to spec at TechStreet] type II, has a corrosion resistance of 96 hours (Salt spray). Regarding this, I would like to know, what other finishing type that has the same corrosion resistance, but with Chrome VI free?

Thank you in advance!
Rafael Zaneti
-
Sao Paulo, SP, Brasil
---
October 26, 2011
Hi, Rafael.
Modern trivalent chromates were developed for the exact purpose of matching the corrosion resistance of hexavalent chromate, but they are highly engineered proprietary processes, and some may require a topcoat.
Regards,
Ted Mooney, P.E. RET
finishing.com
Pine Beach, New Jersey
---
---
May 8, 2012
Q. Hello folks,
How are Retailers handling the change of Hexavalent finishes to Trivalent Finishes? Most Retailers (NAPA, Home Depot, TSC, Pep Boys) carry bins in their retail store and customers can distinguish between Grade 5 and Grade 8, by the color of the product. Since Grade 8 becomes Hex-free, is looses its "yellow" coloration. Will Manufacturers and Distributors be moving to another color to call out the Grades?
Angela Minor
-
Quakertown, Pennsylvania, USA
---
May 18, 2012
A. Grade 5 and grade 8 are specifically marked on the head. Three hash marks for G55 and six for Gr8. If hex chromate is banned, and color desired, there are dyes available in any color.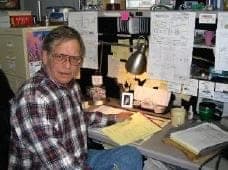 Jeffrey Holmes, CEF
Spartanburg,
South Carolina